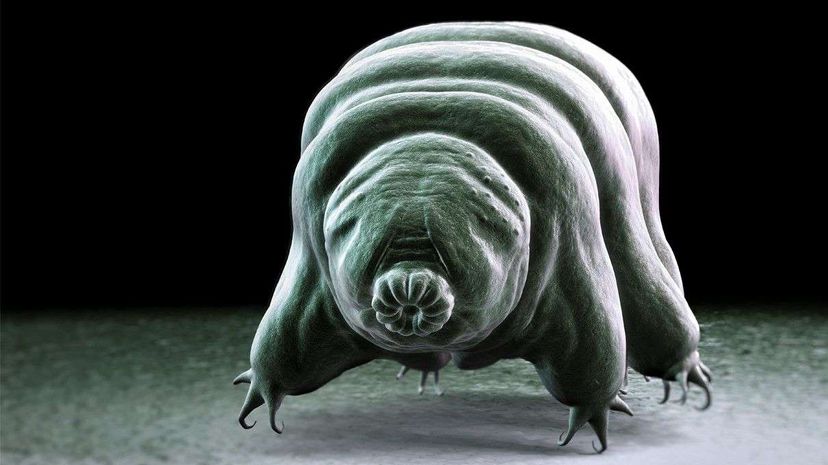 Among organisms, the microscopic tardigrade is as close as it gets to unbreakable. The aquatic invertebrate, which also goes by "water bear" because some think it looks like a microscopic eight-legged panda, famously resists the most sincere attempts to kill it.
The key to this resilience, which varies among the 1,000 or so tardigrade species, is a state of suspended animation known as cryptobiosis. Tardigrades aren't the only microorganisms that can do it — nematodes, for one, similarly protect themselves from extremes — but they seem to do it best. Under extreme conditions, the tardigrade expels almost all water from its cells, brings metabolic processes to a near-complete halt and enters a death-like state described by the Verge's James Vincent as an "indestructible pellet." In this form, the animal can withstand environmental conditions that would obliterate other life-forms.
Tardigrades live through boiling, freezing, near-complete desiccation, immersion in solvents, crushingly high pressures, and radiation doses that, by all scientific measures, should shred its DNA to smithereens.
In the latest research, published in the journal Nature Communications on Sept. 20, Japanese scientists identified a protein that seems to confer the animal's genetic radiation resistance. It's a stunning find, with possible medical and space-travel implications for humans, which is likely the case with many of the animal's mind-boggling survival abilities.
Here are five of the talents that earn the tardigrade the evolution award.