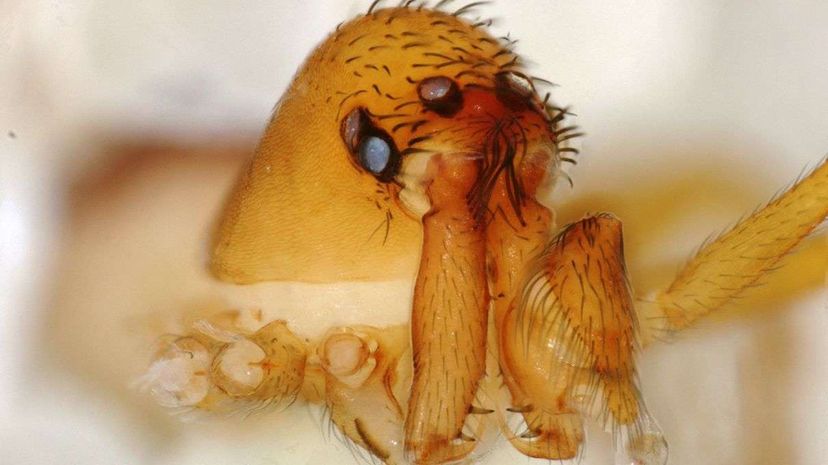 Talk about keeping your trap shut! Tiny spiders have been observed employing a fascinating ability to slam their jaws shut at what scientists described as "lightning speed," and with amounts of force that seem impossible.
According to a new study published in the journal Current Biology, a team of Smithsonian spider researchers have discovered arachnids in the Mecysmaucheniidae family using jaw-like structures called chelicerae to hunt. The spiders, which live only in New Zealand and the southern part of South America, stalk their prey with open chelicerae, then snap them shut in a motion so powerful and fast it's impossible to observe with the human eye.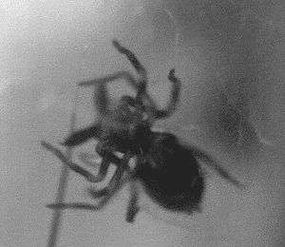 In fact, some species snapped their chelicerae with such speed that to actually record the process the team of Smithsonian spider researchers had to use a camera recording at 40,000 frames per second (fps). For comparison, a standard movie is shot at 24 fps, while high-definition versions have been shot at 48 fps.
"This research shows how little we know about spiders and how much there is still to discover," says lead author Hannah Wood, curator of spiders at the Smithsonian's National Museum of Natural History, in a press release announcing the findings. "The high-speed predatory attacks of these spiders were previously unknown."
Wood and her team also concluded that these power-amplified strikes have evolved independently at least four different times in the Mecysmaucheniid family. "These new findings then begin filling in a puzzle, revealing epic stories about evolution across the tree of life," says Wood.
There's more to studying these spiders than just learning another cool fact, says Wood, especially since the mechanics of how the spiders store enough energy to close their jaws so fast aren't yet clear. In fact, according to what we know about the strength of the spiders' muscles, this feat should be physically impossible.
"Many of our greatest innovations take their inspiration from nature," she says. "Studying these spiders may give us clues that allow us to design tools or robots that move in novel ways."