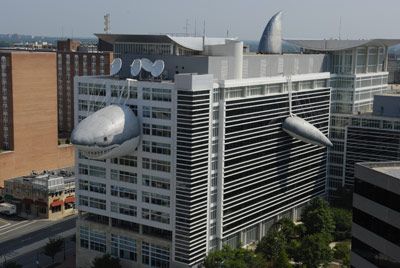 For the city of Silver Spring, Md., "Shark Week" doesn't stop when the TV is off. Every year, a great white shark affectionately known as Chompie takes up residence on Discovery Communications' headquarters.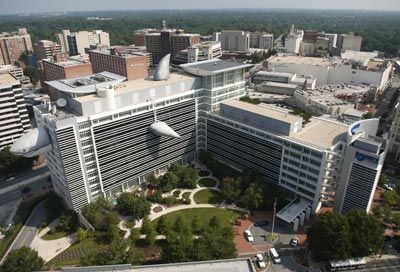 Creating the shark began with a scale model of the Discovery Communications building to provide an accurate starting point. The next step: individual, scaled clay models of each section, which formed the basis for a pattern.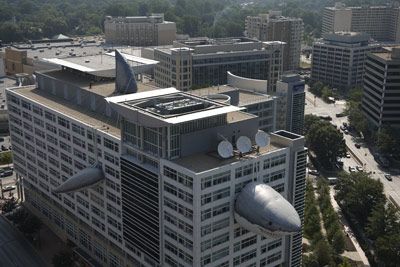 The patterns were scanned into a computer, and the resulting file made its way to a digital fabric-cutting table, where a robot arm cut out each piece and marked it by number and sewing direction.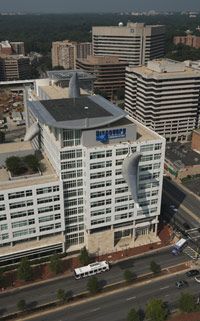 Once the pieces were sewn together, a team of airbrush artists brought Chompie to life. The only non-fabric part of the inflatable shark is the rings that attach it to the building.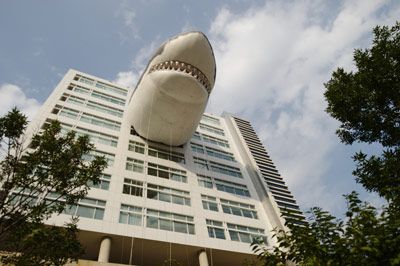 It took 11,720 yards (10,716 meters) of fabric to make the shark -- that's 6.65 miles (107 kilometers) of fabric! It also took 36.7 miles (59 kilometers) of thread and three-quarters of a mile (1.2 kilometers) of seatbelt webbing.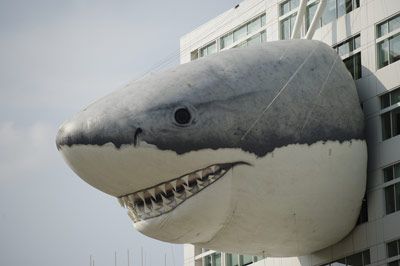 Each shark piece required an average of 1,280 man-hours -- or 6,400 hours total -- to sew the fabric together.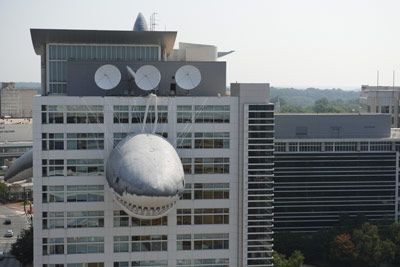 Professional riggers need two nights each year to install Chompie on the building. The five pieces (head, two side fins, dorsal fin and tail) are hoisted into place by a crane and tied down by cables and ropes.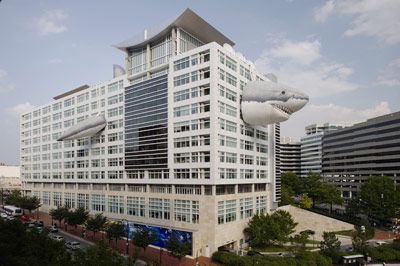 Chompie is 446 feet (134 meters) long from the tip of his nose to the back of his tail, 113 feet (34 meters) tall from his belly to his dorsal fin, and 200 feet (61 meters) wide from tip to tip of his side fins. If he were a real shark, he would weigh 84,000 pounds (38,102 kilograms)!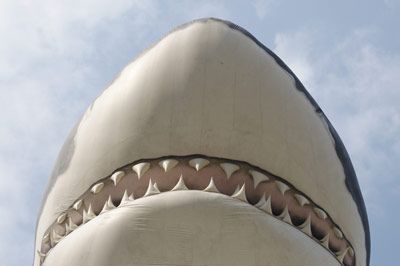 The shark must be continuously inflated while it's installed, or it will fall flat. Ten air blowers have to blow 2,000 cubic feet (57 cubic meters) of air per minute to keep the five pieces inflated.