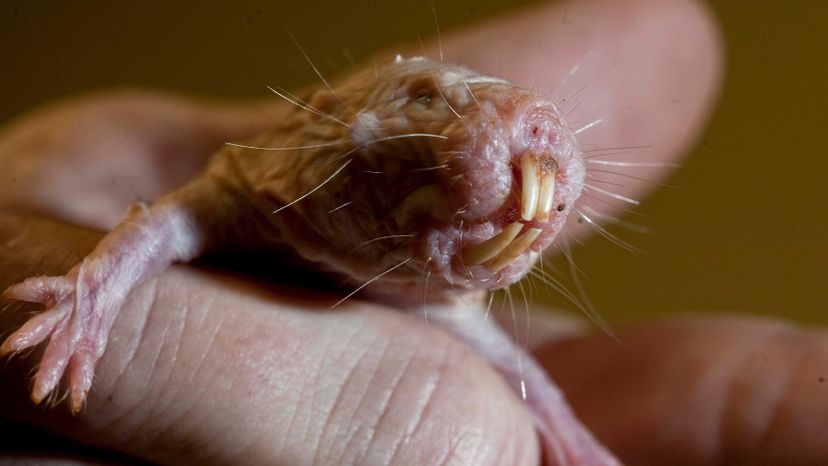 How would you like to live five times longer than a mammal your size has any right to expect? Sounds great, right? But, wait. Would you still be interested if it meant you had to live out your days looking like a tiny alien dressed in an old sock made from the skin of somebody's hard-living grandpa?
Sure, take a minute to think it over.
Naked mole rats (Heterocephalus glaber) have made their evolutionary choice in this regard — this cold-blooded rodent is incredibly long-lived: They routinely live to the ripe age of 35, compared to porcupines and guinea pigs, close relatives which usually live no longer than age 8. They very rarely get cancer, are nearly incapable of feeling pain and when the oxygen runs out in their underground tunnels, they basically start acting like plants.
In a study published Jan. 24, 2018, based on analysis of the life histories of thousands of naked mole rats, researchers found that while the rodents not only live incredibly long lives, they also don't really age. Seriously, their risk of dying just doesn't really seem to increase as they get older, and female fertility doesn't even seem to decline with age.