Welcome to the little world of rodents. Did you know there are more species of rodents, like this kangaroo rat, than there are of all other mammals combined? Continue on to find out all about rodents in this image gallery. Up next is a rodent you've probably never heard of before.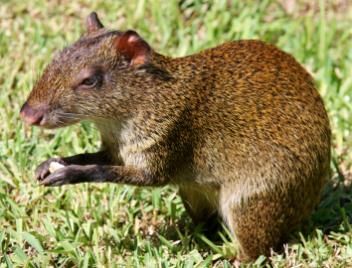 iStockphoto/Bernhard Richter
The agouti is a rodent found in South and Central America and southern Mexico, and is often kept as a pet. Its habitat varies from damp lowland forests to dry, elevated hillsides and cultivated areas. See a rodent that is considered a "keystone species" next.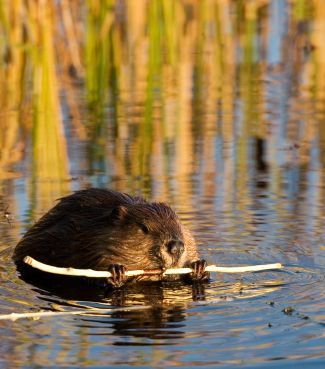 iStockphoto/Stefan Gerzoskovitz
Because of the dramatic effects their dams have on surrounding ecosystems, beavers are considered a keystone species. Beavers are the largest North American rodent and have webbed feet that work like flippers to make the beaver a strong swimmer. Find a pretty common pet rodent in the next picture.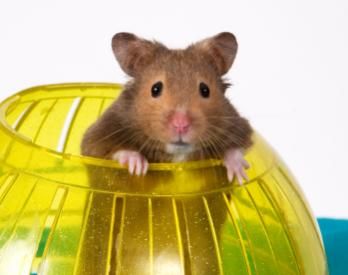 Hamsters are a burrowing rodent native to western Asia. Unlike the rat, the hamster has a stubby tail and roomy cheek pouches in which it carries food. They raise several litters a year, each averaging about seven young. Don't get into a tussle with this next rodent or you'll be pulling quills out.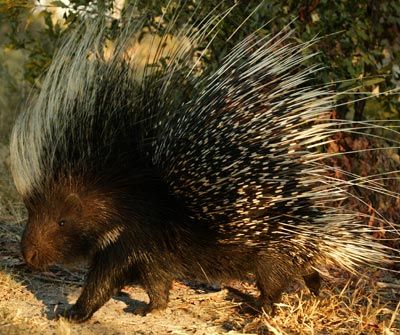 Beverly Joubert/Getty Images
Porcupines have sharp quills (about 30,000) covering most of their stocky, short-legged bodies. The porcupine defends itself by thrusting, not throwing, its quills into the flesh of an attacking animal. Some rodents live high in the mountains. See an example of this next.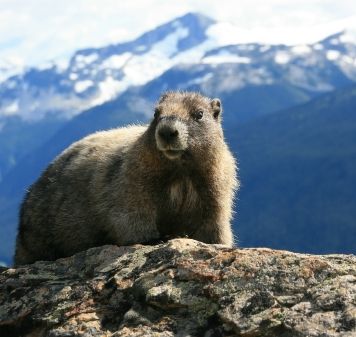 iStockphoto/David P. Lewis
The marmot is a stout-bodied, short-legged burrowing rodent of Europe, Asia and North America. Marmots, like most rodents, live chiefly on vegetation. Find a most common rodent that lives on every continent except Australia and Antarctica up next.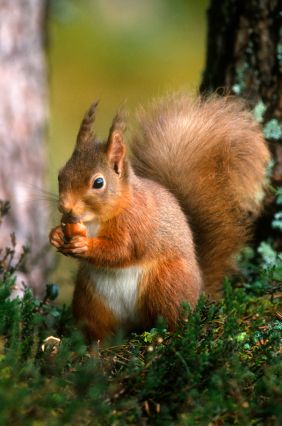 There are about 250 species of squirrels (from the Greek for "shade-tailed") throughout the world. The squirrel has paired incisors in each jaw, which it uses to cut into nut shells. Squirrels also eat fruit, seeds, grain and birds' eggs. Squirrels commonly live in tree hollows or in nests they build. See the largest of all rodents next.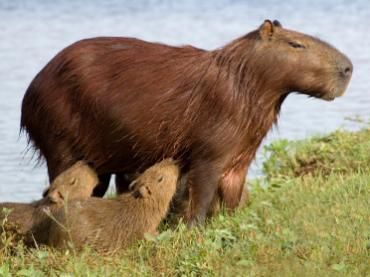 iStockphoto/Flavia Bottazzini
The capybara is found in tropical and subtropical regions of South America, especially in the Amazon and Orinoco river basins. The capybara is the largest rodent known -- it usually reaches four feet in length and weighs 100 pounds or more. They are sometimes called water pigs or a water hogs because of their swimming tenancies. The next rodent lives in the Patagonian region of Argentina.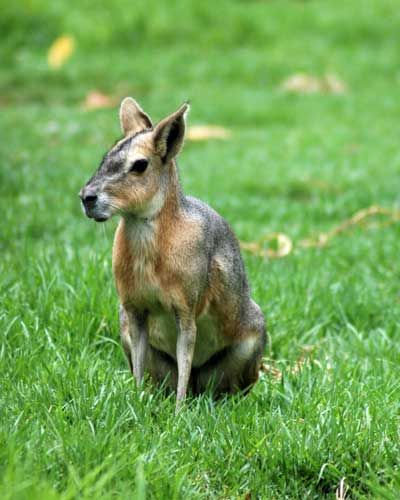 The Patagonian cavy, or mara, has a rabbit-like body with a small head and long limbs and ears. Cavies form the family Caviidae of the order Rodentia. Because of high demand for its fur, the next rodent is endangered in the wild.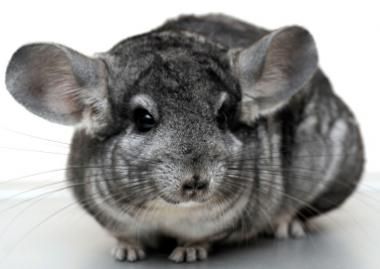 iStockphoto/Marianna Meliksetyan
The chinchilla is a small, fur-bearing rodent. It is native to the high Andes of South America, but also lives in the United States, Canada and Europe. The chinchilla's fur, blue-gray in color, is very thick and silky and is used to make coats, jackets and neckpieces. See a member of the squirrel family next.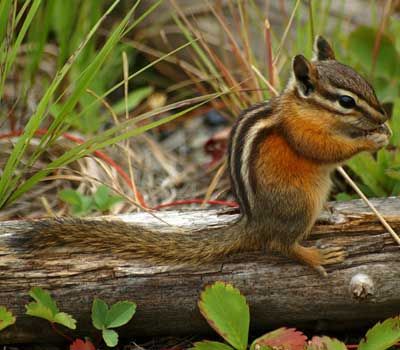 iStockphoto/Ralf Broskvar
Like many of its relatives, the chipmunk has cheek pouches in which it carries nuts, fruits, seeds and grain to its burrow. Chipmunks also sing a song that sounds like a short, shrill "cheep" that is repeated several times. Often, other chipmunks join in. Humans can hear these "songs" up to 300 feet away. Find a meadow mouse next.
Field mice are small, stout-bodied rodents with short legs, small, rounded ears, a blunt snout, and a short, hairy tail. Field mice are not true mice but voles, relatives of muskrats and lemmings. Do you know which rodent is believed to have been domesticated by the Incas from the South American cavy? Find the answer next.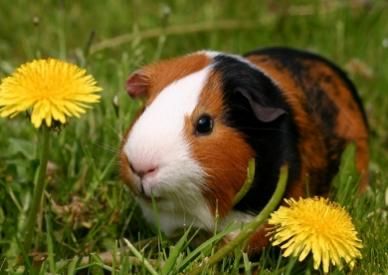 The kind of guinea pig most often kept as a pet is descended from wild guinea pigs that still live in South America today. These wild guinea pigs live in the mountains and the flat grasslands of South America, as well as at the edges of forests and in marshes and rocky areas. The next rodent played a role in the spread of the plague.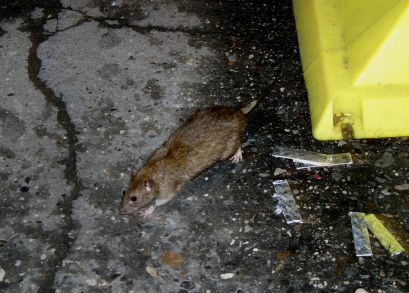 Rats can transmit such diseases as bubonic plague and typhus, though except for a few species, rats are relatively harmless to humans. Which rodent is named for its musk gland secretion? Find out next.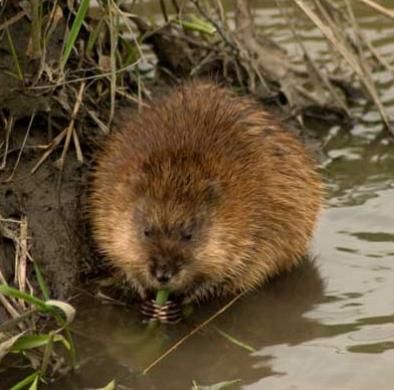 iStockphoto/Nelson Mauricio Mejia
Muskrats get their name from the strong odor they give off when mating. These rodents have many things in common with beavers, including partially webbed feet that make them strong swimmers, scaly tails to steer in the water, and that they build lodges to hide from their enemies. Can you catch plague from the next rodent? Keep going to find out.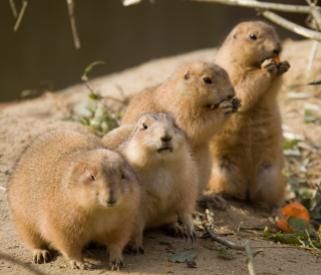 iStockphoto/Klaas Lingbeek- van Kranen
That high mortality rate and the speed with which plague kills prairie dogs are the principal reasons that humans generally don't catch plague from them. To learn more about this, check out Can I catch plague from a prairie dog? Next is a rodent related to lemmings and muskrats.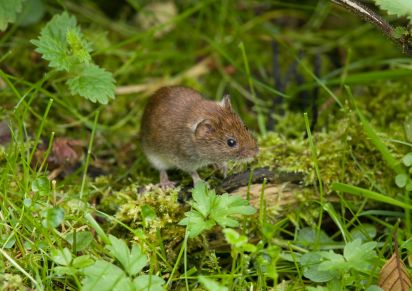 Voles are usually 4 to 10 inches long including the 1- to 2-inch tail. They have stocky bodies with short legs and their small ears and eyes are almost hidden in their long, brownish gray fur. Voles are active throughout the year; they do not hibernate. See another small rodent next.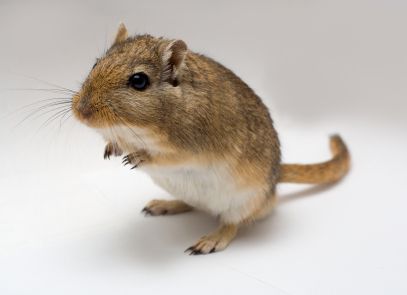 The jerboa is a jumping rodent native to arid parts of the Eastern Hemisphere. Its body, about eight inches long, is covered with silky, brownish-yellow fur. The front legs are short, the hind legs and tufted tail extremely long. Jerboas travel rapidly in great leaps, and can easily outdistance a human. They live in colonies in underground galleries, coming out at night for food. Finally, see a burrowing member of the squirrel family.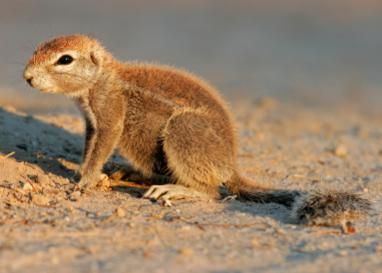 Some species of ground squirrels are called gophers, although they are not related to true gophers. They have cheek pouches that are used for carrying food and short legs and claws that are adapted for digging. To learn more about rodents, check out the Rodents Channel.