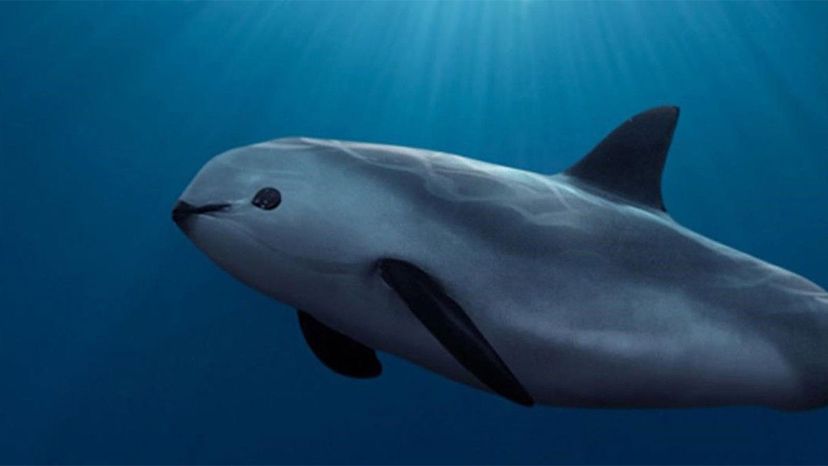 Jacques Cousteau, renowned sea explorer and scuba pioneer, spent decades exploring oceans and rivers all across the globe, but few could match the rich biodiversity of the Gulf of California — a narrow 700-mile-long (1,126-kilometer) sea that separates the Baja California peninsula from mainland Mexico. Cousteau affectionately called it "the world's aquarium" due to its remarkable array of marine species. But today, the underwater masterpiece is in critical danger of losing one of its unique denizens forever — and scientists can't emphasize enough just how truly dire the situation has become for one of the world's most adorable mammals.
The total number of vaquita (Phocoena sinus), a small porpoise endemic to the Gulf of California, has dwindled down to just 10 as of this writing, making the vaquita the world's most endangered marine mammal. While not all hope is lost for their survival, it hinges on immediate action from the Mexican government and local fishermen.
One of the six species of porpoises, the vaquita is also the world's smallest cetacean — the order of aquatic mammals that includes whales, porpoise and dolphins. They only grow up to 5 feet (1.5 meters) in length and weigh in at no more than 120 pounds (55 kilograms). Their faces are undeniably cute, with black rings around their eyes and lips that give the impression of a perpetual smile. Vaquitas have a rounded head, spade-shaped teeth and no beak. Despite their small stature, their triangular dorsal fin is larger than that of other porpoises, most likely to help them lower their body temperature in their warm water habitat.
If you've never heard of the vaquita, it's quite possibly due to the fact that they were only first identified and studied in the mid-20th century and are known to be quite shy. Even though they inhabit waters relatively close to shore and don't often swim deeper than 90 feet (28 meters), they only come to the surface every few minutes for 3 seconds at a time and tend to stay in small groups and away from motorized boats.