Kitty's a predator. She isn't really that domesticated -- she just condescends to live with people because Kitty finds people useful.
Those instincts and characteristics that make cats so different from dogs also get cats into all sorts of poses and adventures. Playful kittens have all sorts of antics. Older cats may be less active, but their curiosity can get them into lots of amusing situations. And Kitty's haughty self-assurance, her certainty that she is the queen of the household, can provide telling poses.
Make sure everybody in the family keeps a camera handy, even if it's just a cell phone version, to capture Kitty's special moments. Videos are good, too. Share your kitty's adventures or moments of supreme leisure on Facebook, YouTube and cat-friendly sites like I Can Has Cheezburger? and Cute Overload. You'll find you have a lot in common with other families with cats. Enjoy!
Related Articles
How to Choose the Best Cat Breed for Your Family
Sources
Anderson, Karen. "Why Cats Do That". Willow Creek Press. Minocqua, Wis., 2001.

Brown, David. "Why Do Cats Hang Around Us? (Hint: They Can't Open Cans)." The Washington Post, June 29, 2007. http://www.washingtonpost.com/wp-dyn/content/article/2007/06/28/AR2007062802343.html (Aug. 15, 2011)

CatPets.org. "Having Cats as Pets." http://www.catpets.org/ (Aug. 13, 2011)

Centers for Disease Control. "Toxoplasmosis: Epidemiology and Risk Factors." http://www.cdc.gov/parasites/toxoplasmosis/epi.html (Aug. 26, 2011)

Checchi, Mary Jane. "Children and Cats: What Parents Should Know." Checchibooks.com. http://checchibooks.com/delaware.html (Aug. 13, 2011)

Fogle, Bruce. "101 Questions Your Cat Would Ask Its Vet If Your Cat Could Talk." Castle Books. Edison, N.J., 1993.

Kennedy, Niall. "Ensure a Good Relationship Between Your Cat and Your Kids." Cat-world.com http://www.cat-world.com.au/cats-a-children (Aug. 14, 2011)

PubMedHealth. "Cat scratch disease." National Center for Biotechnology Information, National Library of Medicine of the National Institutes of Health. http://www.ncbi.nlm.nih.gov/pubmedhealth/PMH0002581/ (Aug. 14, 2011)

Purina Veterinary Guides. A Lifetime of Wellness.

Rainbolt, Dusty. "Cat Wrangling Made Easy." The Lyons Press. Guilford, Conn., 2008.

Teare, Tracy. "Adopting a Cat." DisneyFamily.com http://family.go.com/household/article-802661-adopting-a-cat-t/ (Aug. 12, 2011)

Teare, Tracy. "Communicating With Your Cat." DisneyFamily.com http://family.go.com/household/article-783793-communicating-with-your-cat-t/ (Aug. 12, 2011)

Wilbourn, Carole C. "The Complete Guide to Understanding and Caring for Your Cat." Sterling. New York, 2007.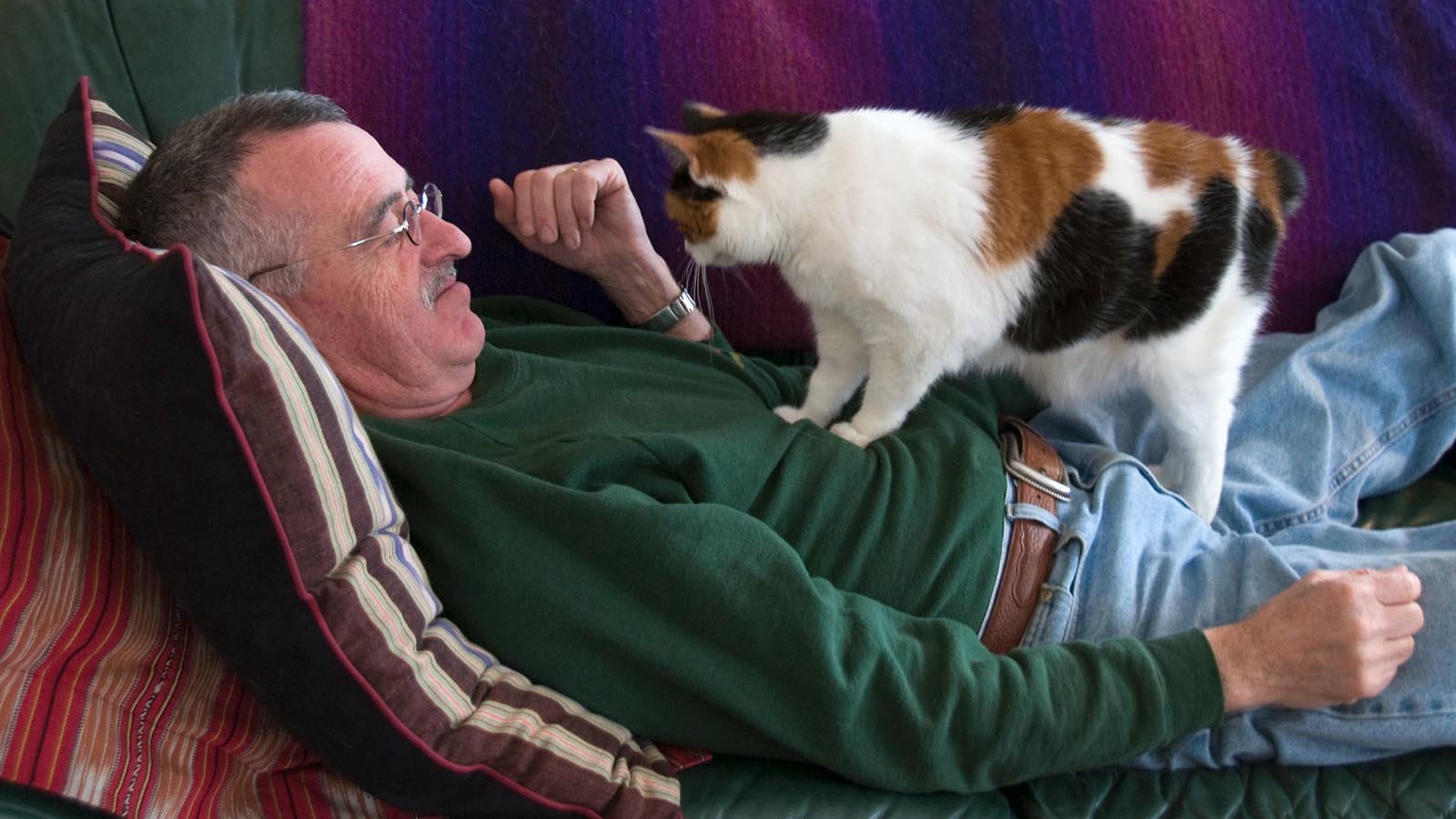 Up Next
This quirky behavior is common in all domestic cats. But what is your cat saying when she's making biscuits? HowStuffWorks dishes the details.
---