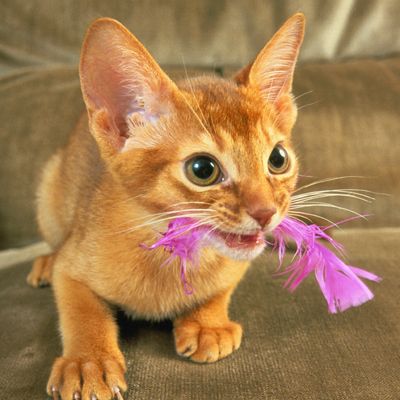 Jeffrey Sylvester/Getty Images
Abyssinian cats are thought to have originated in Egypt. Up next is a cat also known as the Canadian Hairless cat.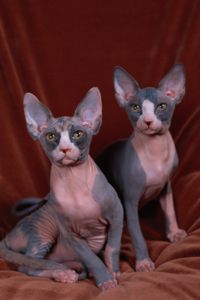 Sphinx cats appear to be hairless, but actually have a thin layer of soft hair. Up next is a cat that is named for its docile temperament.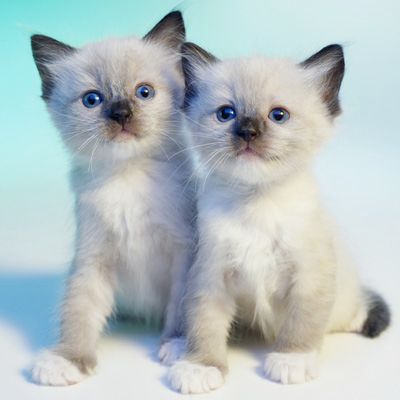 GK Hart/Vikki Hart/Getty Images
Ragdoll cats are very mild-mannered and sweet cats. Next is a modern hybrid cat.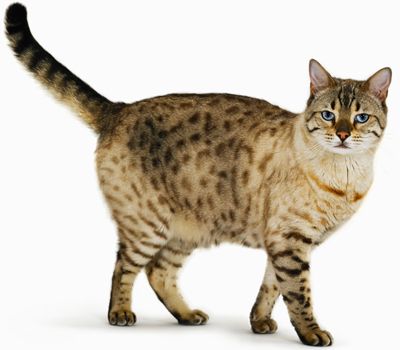 Gandee Vasan/Getty Images
The Bengal cat is a mix between a domestic and Asian Leopard cat. Next is a cat that is believed to have originated in Burma.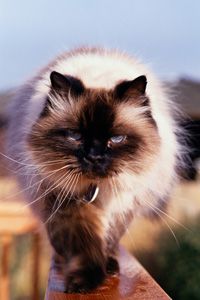 Birman cats were first sent from Burma to France in the early 20th century and have been stealing hearts ever since. Next find a cat that is native to Japan and southeast Asia.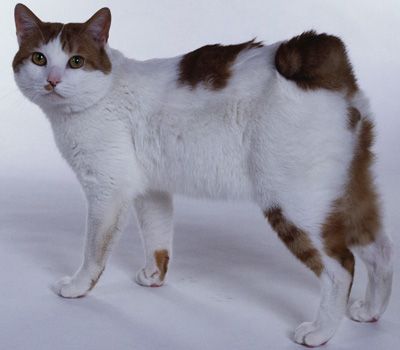 The Japanese bobtail cat's tail is actually a mutation caused by a recessive gene. Next is a cat that probably originated in Thailand.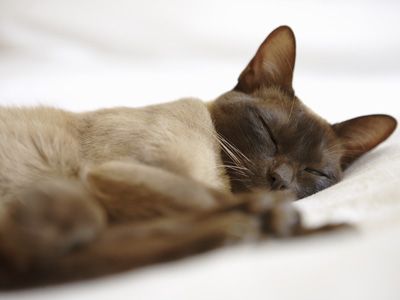 Lottie Davies/Getty Images
The Burmese cat's body shape is closely similar to a Siamese cat's. Next, see a mother cat and her kittens that are enjoying a meal.
Yva Momatiuk/John Eastcott/Getty Images
The number in a litter of kittens can vary, but is usually between 3 and 5. Did you know how long cats sleep per day? Find out in the next picture.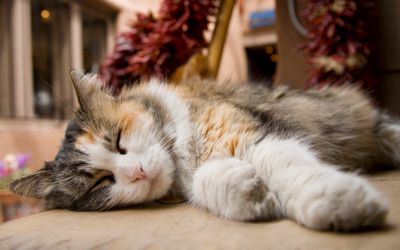 Stephen St. John/Getty Images
Cats typically sleep between 13 and 14 hours a day, though some can sleep up to 20 hours! Find out next how a cat judges whether or not it can fit into an opening.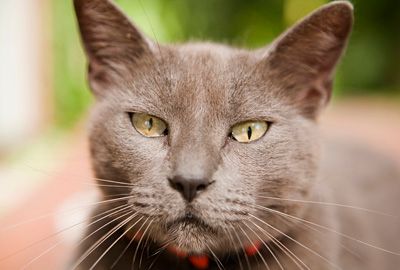 Cats use their whiskers for a variety of reasons, including navigation, to indicate mood, and to measure an opening. Next see a cat that hails from Iran.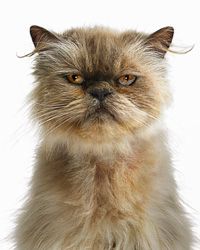 Gandee Vasan/Getty Images
Persian cats were first introduced to Europe in the 16th century. Find out which cat has spots next.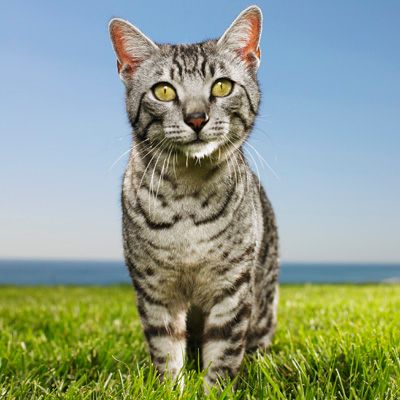 Egyptian Mau cats are thought to be descendants of African wild cats, but their exact origin is unknown. Up next is a cat that is also known as a colorpoint Persian.
Duncan Smith/Getty Images
Himalayan Cats are bred from Siamese and Persian cats. Next up is a cat that can set you back $800.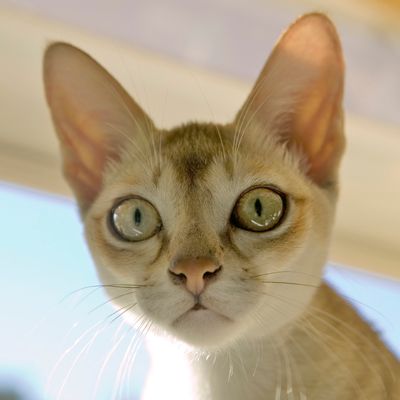 VisionsofAmerica/Joe Sohm/Getty Images
Singapura cats were first brought to the United States in the 1970s from Singapore. Next up a native cat from Maine.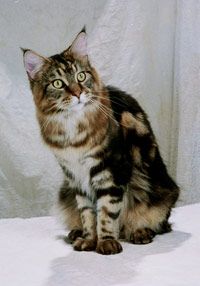 The Maine coon cat is large and looks somewhat like a raccoon. Next up is a Persian show cat.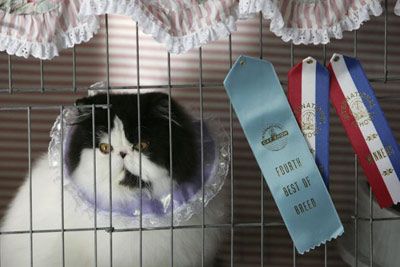 Justin Sullivan/Getty Images
This Persian cat came in fourth best of breed and received two Winner's Ribbons at the CFA International Cat Show. Next see a cat that can predict death.
Oscar the Cat has been predicting deaths of patients in a Rhode Island nursing home. Ever think that cats and dogs could get along? See it next.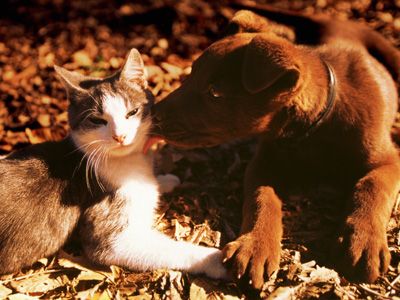 Christian Michaels/Getty Images
One of the best ways to ensure that cats and dogs will get along is to introduce them while they are still kittens and puppies. Next up is a longhaired cat.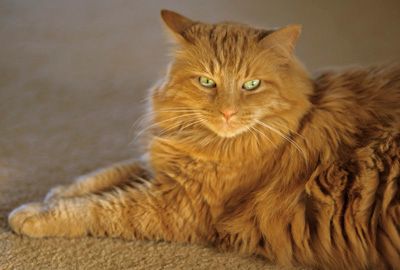 Robert Stahl/Getty Images
Domestic longhair cats do not come from a particular breed. Finally, see a famous breed from southeast Asia.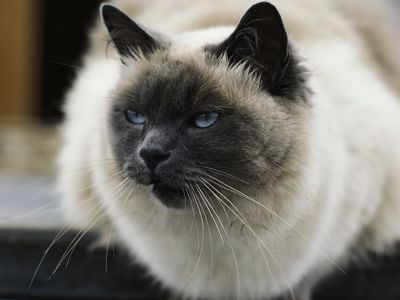 James L. Stanfield/Getty Images
Siamese cats are very "talkative." Most Siamese are louder than cats of other breeds, and their "speech" varies more in tone and pitch than other breeds.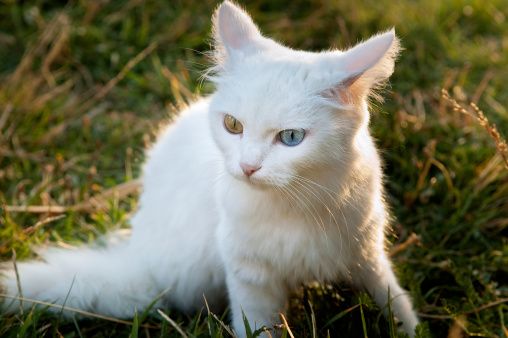 A cat that actually likes water?? Turkish van cats originate from the Lake Van region of Turkey. It is an energetic breed that is known for swimming! See a tailless cat up next.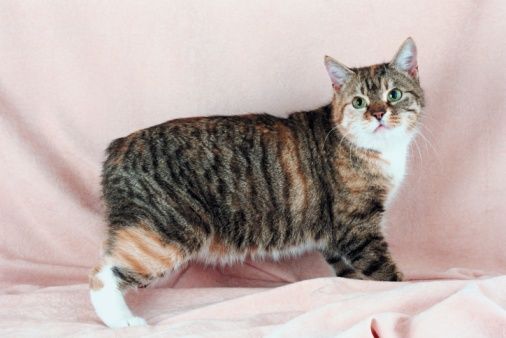 The Manx is the only recognized breed that lacks a tail. It's named for the Isle of Man, where it has been bred for centuries. Their eyes and coat may be any of a variety of colors.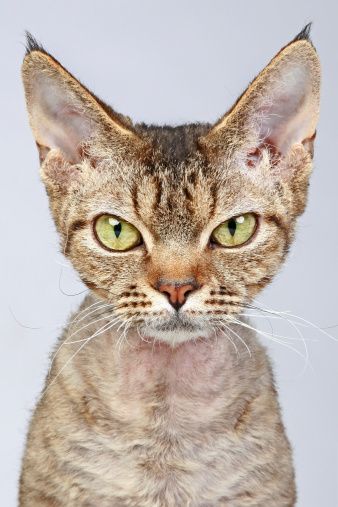 The Devon rex is a domestic cat of English origin. Devons have been compared to pixies, elves, and, of course, space aliens for their jumbo-sized satellite-dish ears, large, mischievous eyes, and ethereal appearance.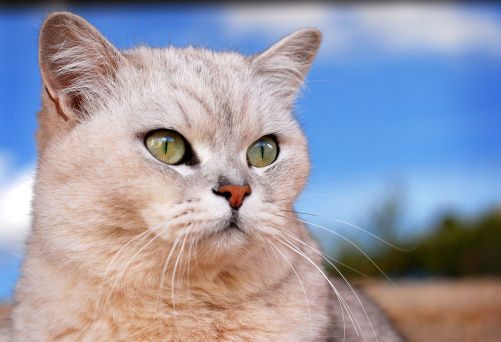 The Burmilla cat is a mix between a Burmese and a Chinchilla Persian.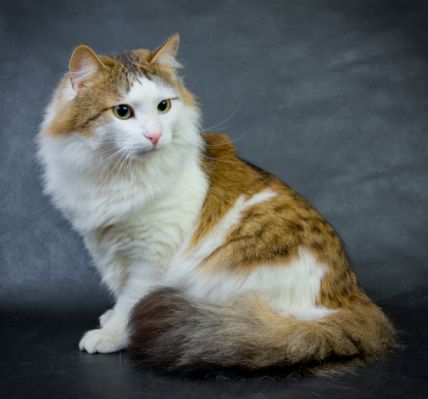 The Ragamuffin is a breed of domestic cat that is notable for their friendly personalities and thick, rabbit-like fur.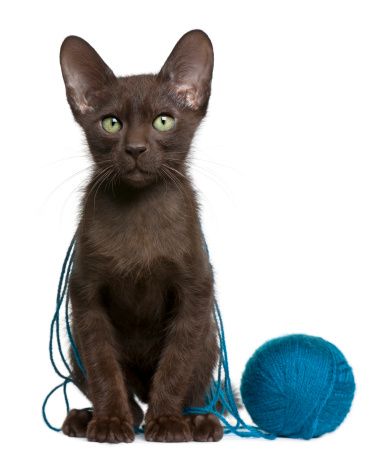 The Havana Brown is similar to Siamese, but with dark brown fur and green eyes.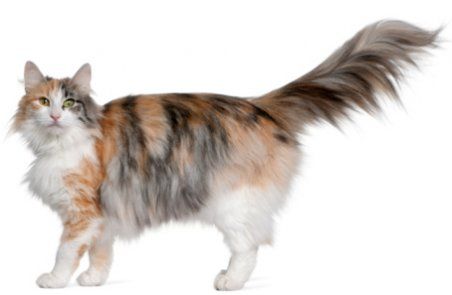 Norwegian Forest cats, commonly known as Wegies, are active and athletic.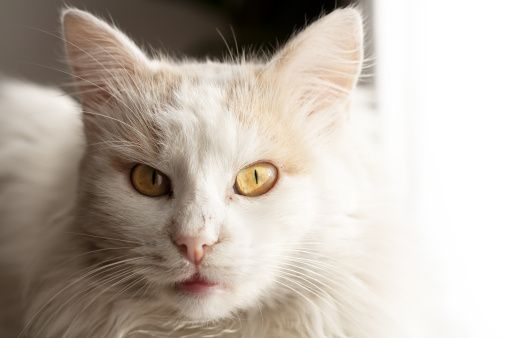 The Turkish angora is thought to have originated in Ankara, Turkey. This cat's body is long and tail tapering. The coat, of medium length, is white, silky and fine, with a tendency to wave. Eyes are copper or blue.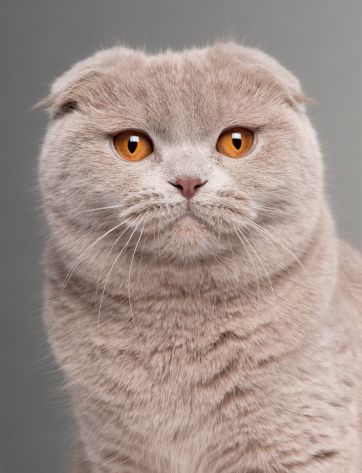 Scottish Folds are intelligent, sweet-tempered, soft-spoken, and easily adaptable to new people and situations.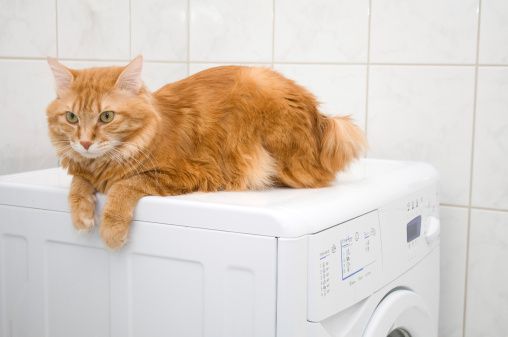 Kurilian bobtails are popular in Russia. To learn more about cats, check out the Cat Channel.