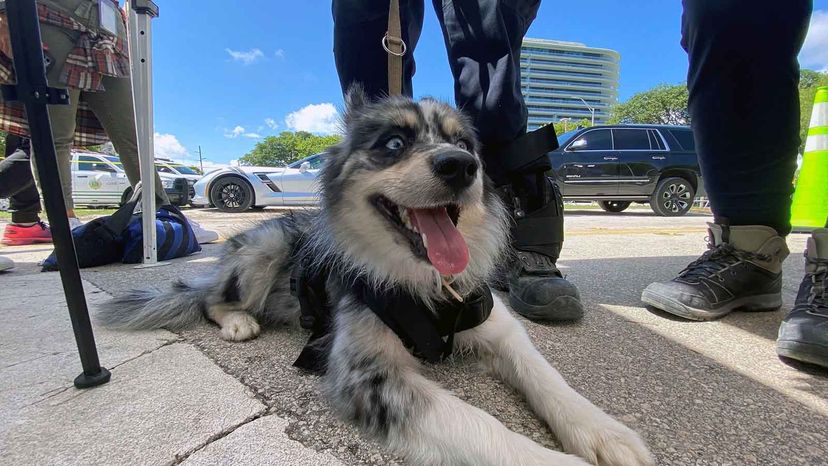 After a beachfront condo building in Miami partially collapsed June 24, 2021, several residents living in the 12-story high-rise were trapped and immediately rescued. However, more than 150 (as of this update) were missing and unaccounted for. Search-and-rescue teams of 10 to 12 entered what was left of the building searching for survivors, many of them with highly trained search-and-rescue (SAR) dogs qualified to detect the scent of humans who might be buried in the debris.
Because time is of the essence in rescue operations like the one in Miami, search and rescue dogs are valuable tools for finding anyone who could be trapped alive in the rubble. "The dogs save us a tremendous amount of time," Aide Barbat told CBS News June 24. Barbat is with CA Task Force 8, one of 28 urban search and rescue teams in the United States. "A 10,000 square-foot building can be searched in 10 minutes."
So what exactly is the job of a search-and-rescue dog and its handler? And how are these dogs trained to find human scents and let their handlers know where it is?