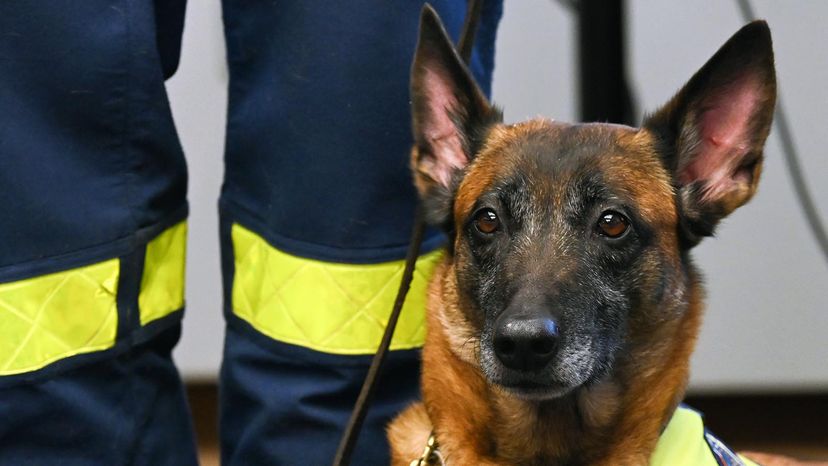 Ever since a massive 7.8-magnitude earthquake rocked Turkey near the town of Gaziantep in the early hours of Monday morning, Feb. 6, 2023, thousands of people across Turkey and Syria have been killed, and tens of thousands more injured and homeless.
Many countries, including the United States, are sending aid to help with the rescue efforts. U.S. Transportation Command (USTRANSCOM) and the U.S. Agency for International Development (USAID) said it is sending two Urban Search and Rescue (USAR) teams, including 161 USAR personnel, 170,000 pounds of equipment and 12 search-and-rescue dogs to help dig survivors out of the debris.
The search-and-rescue teams include structural engineers, doctors, logistics personnel and technical search specialists.
Because time is of the essence in rescue operations like this, search-and-rescue dogs are valuable tools for finding anyone who could be trapped alive in the rubble. The highly trained search-and-rescue dogs are qualified to detect the scent of humans who might be buried. The U.S. isn't the only country sending canines to help with the rescue efforts in Turkey and Syria. Mexico sent 16 canines, and Croatia, the Czech Republic, Germany, Greece, Libya, Poland, Switzerland and the U.K. also are sending dogs with their handlers.
So what exactly is the job of a search-and-rescue dog and its handler? And how are these dogs trained to find human scents and let their handlers know where it is?