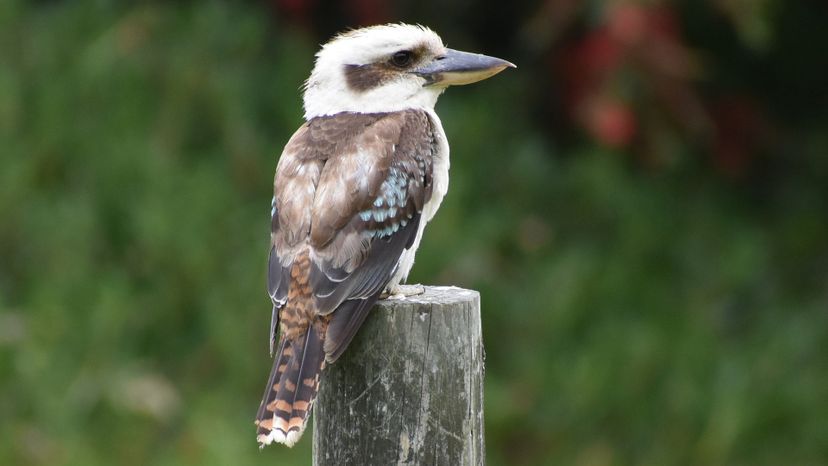 As a child, you probably learned in school that the kookaburra is a bird native to Australia and that it has a really funny name. You might even have learned the kooky little kookaburra song:
Kookaburra sits in the old gum tree.
Merry, merry king of the bush is he.
Laugh, kookaburra!
Laugh, kookaburra!
Gay your life must be.
But what else do you know about this chuckling feathered friend from the land Down Under?
Kookaburra is an Australian aboriginal word – guuguubarra – that describes the laughing sound the bird makes. According to an Australian aboriginal myth, the creator god Baiame made the kookaburra call out when the sun rose in the morning. The bird was so happy to see the sun that he laughed out loud, waking people and other creatures. And while it's true that kookaburras do laugh at dawn (they're often called the "bushman's clock"), according to Julie Grove, an Animal Embassy area manager for the Maryland Zoo, their laughter serves an essential purpose for the bird.