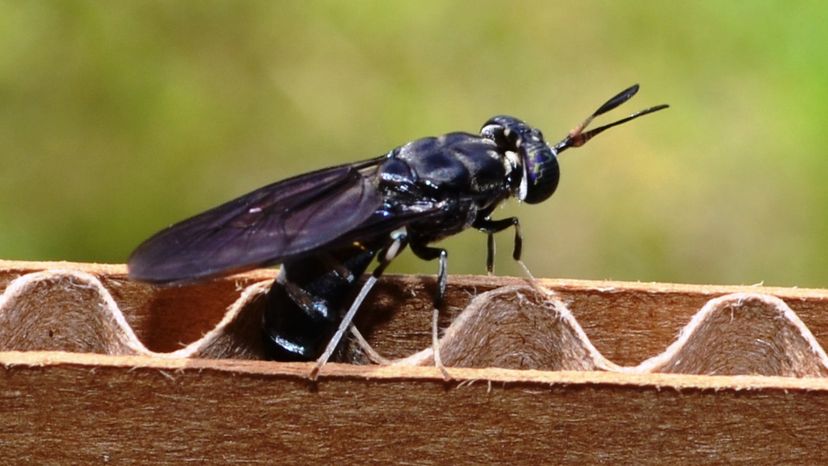 Admit it: you've spent the better part of your sentient life assuming maggots are gross. And a lot of them are, due to their intolerable habit of eating rotting flesh and feces. But have you considered that maggots might be what saves you — all of us — in the end?
Wouldn't that be something?
Not all maggots are created equal, of course. The one that's going to save you is not the flesh-eating screwworm maggot of the Florida Keys, or the larvae infesting Sardinia's infamous, illegal delicacy, casu marzu, or maggot cheese. There's only one maggot currently known to science that could possibly save humanity, and that's the larvae of the black soldier fly (Hermetia illucens), which is still kind of gross (thousands of them will feast on a single food source at once, creating a writhing living fountain of beneficent, Earth-saving maggots), but sometimes you just have to set aside disgust in the interest of survival.
Common in much of the Western hemisphere and Australia, you may not have remembered noticing a black soldier fly before. The adults are about 1 inch (2.5 centimeters) long, and can be mistaken for wasps, only they're extremely slow and lack a stinger — they often eschew flight and spend their 14 or so days of adulthood moseying around on the ground. But what black soldier flies look like as adults hardly matters, as they spend very little time in their grownup bodies — in fact, the adults have no mouthparts or digestive organs because once they become flies, it's sort of a hit-it-and-quit-it situation: They can mate within a couple days of hatching and they don't live more than a week or two after that.