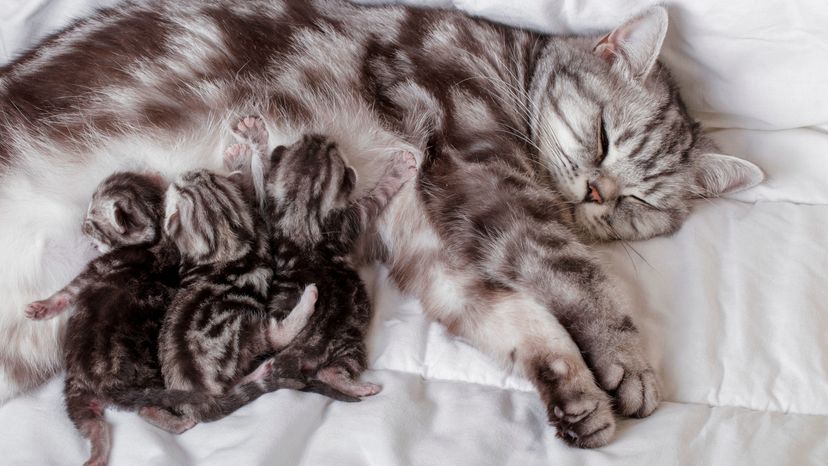 The beauty of birth is a rewarding experience, but most cats don't want onlookers during delivery. It is important in cat care to be ready in case complications occur. Despite all your preparations, the cat may have them someplace else.
In preparation for queening or a cat giving birth, the cat will become very restless and very vocal. Often a queen will dig around the queening box as if nesting and will lose interest in food. These signs may indicate birth will occur within 24 hours.
If any of the following situations occur, the cat needs immediate veterinary care:
Failure to deliver within three hours of intermittent labor
Failure to deliver within 30 minutes of continuous hard labor.
Heavy, bright-red bleeding during labor.
Brown or foul-smelling discharge during labor.
General weakness of the mother.
Failure to deliver by the 66th day of gestation.
Presentation of the first water sac with no delivery after one hour.
It is absolutely vital to provide a secluded place for the mother to have her litter. After delivery, the kittens should not be touched or disturbed. If a cat is having problems with the birthing process, use the following cat care tips.