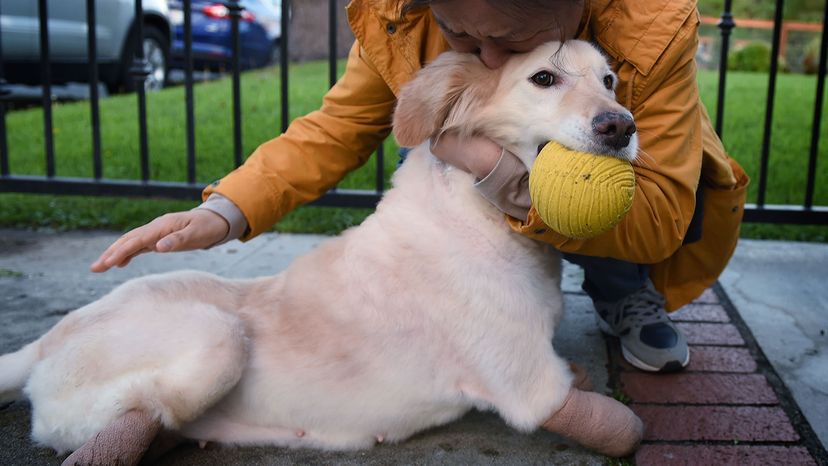 Times are uncertain, so more people are adopting pets for comfort, companionship and the satisfaction that comes with offering them a better life. So, it's kind of a bummer when you totally "click" with a pet online, only to find out that it has already been adopted. This is a fairly new problem, thanks to the COVID-19 pandemic of 2020, which really threw the pet adoption process into a tailspin.
"The ASPCA did see an initial spike in adoptions in early March, although overall, we saw a decrease in adoptions amid the COVID-19 pandemic," explains Kelly DiCicco, manager of adoptions promotions at the ASPCA Adoption Center in New York. "This is partly due to the fact that out of an abundance of caution related to the COVID-19 crisis across New York City, we closed the ASPCA Adoption Center to the public.
The initial spike has yet to taper off for Atlanta-based Angels Among Us Pet Rescue, Inc. (AAU), largely thanks to an ultra-involved network of volunteer fosters, who brought the animals into their homes since on-site adoptions became more difficult to conduct safely. The group reports a 30 percent uptick in adoptions from April to August 2020 compared with the same period in 2019.
Adopters are also being less choosy, which is benefiting pets on the whole. "It's safe to say that pets who may have been overlooked in the past due to age, health, breed or even something like needing to be the only pet in the household, are getting more interest now than ever before," says Jackie Spett, development and events director with AAU.
Fortunately, there are some easy measures you can take to hopefully ensure that the next pup or cat doesn't slip through the cracks. Representatives from AAU gave us the inside scoop on making a seamless, successful pet adoption match.