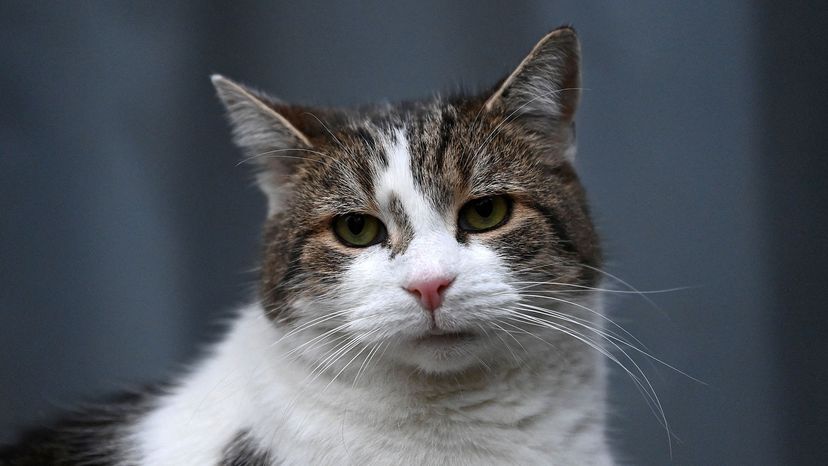 As far as political careers go, Larry, the cat of No. 10 Downing Street, seems to have staying power. Certainly more than recent British prime ministers. A full-time resident of the British PM's home, Larry is a brown-and-white domestic shorthair cat who was once a stray but now serves as "chief mouser" to the cabinet office. Larry already has outlasted prime ministers David Cameron, Theresa May, Boris Johnson and Liz Truss, and now serves recently appointed Prime Minister Rishi Sunak.
But Larry's career has not been without scandal. A former resident of the Battersea Dogs and Cats Home, he was recommended for the job of chief mouser due to his alleged predatory drive. Arriving at No. 10 in early 2011, he made quick work of at least three mice. But after proving himself, Larry decided to lie down on the job.
Indeed, he nearly lost the position after Cameron had to throw cutlery at a scuttling mouse while dining with Cabinet ministers. "Ministerial aides say Larry spends most of his time asleep or with his new female friend instead. He has apparently caught just one mouse in the last few months," reported the Daily Mail in November 2011. Some members of the public called for him to resign but Downing Street rebuffed them. "Larry brings a lot of pleasure to a lot of people," Cameron's spokesperson told the BBC.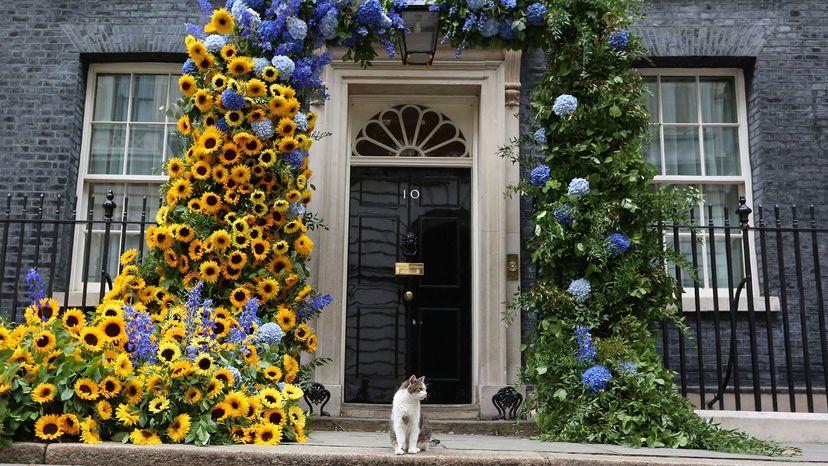 Larry is known for having his own doorman and signature style (he is often photographed wearing a Union Jack bow tie on his collar) and may well be the furry face of a more relatable government official. In advance of the appointment of Prime Minister Rishi Sunak, Larry's unofficial Twitter account tweeted: "Rishi Sunak is becoming Prime Minister. His family is loaded so caviar and lobster on the menu for me from tomorrow." Despite the supposed satire, Larry was still on hand to officially welcome the new prime minister, even before Sunak reached the front door of No. 10 Downing Street.
With the changing of the political guard, Larry has stepped up his game, going so far as to chase away a much larger predator. On Oct. 10, 2022, Larry was filmed intimidating a wild fox twice his size. After stalking the fox, Larry was able to scare it away from No. 10 without so much as a caterwaul. This wasn't the first time the approximately 15-year-old tabby had performed his official duties within public view; previously Larry was filmed tussling with a pigeon and carrying a recently deceased mouse. Sounds a bit like he's vying for job security, doesn't it?