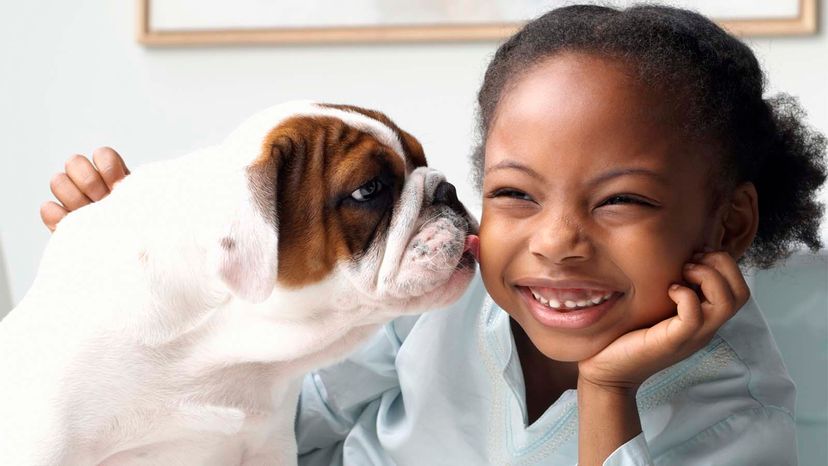 In most cultures, kissing is a sign of affection, or in some cases, just a friendly greeting people give on the cheek. Pet parents like to think of their dog or cat licks as kisses, too.
While not all dogs are big on licking their humans, most dog parents know dog kisses all too well. Some of us look forward to big, wet kisses from our dogs, either as a happy welcome home, or as a sign of their undying adoration.
Human emotions aside, though, what does all that licking mean to your fur baby? Does it mean the same thing as a human kiss? Dr. Stefanie Taylor, a veterinarian with Bullard Animal Hospital in Austell, Georgia, says dogs lick their humans for several reasons including taste, anxiety and yes, even because they like us.