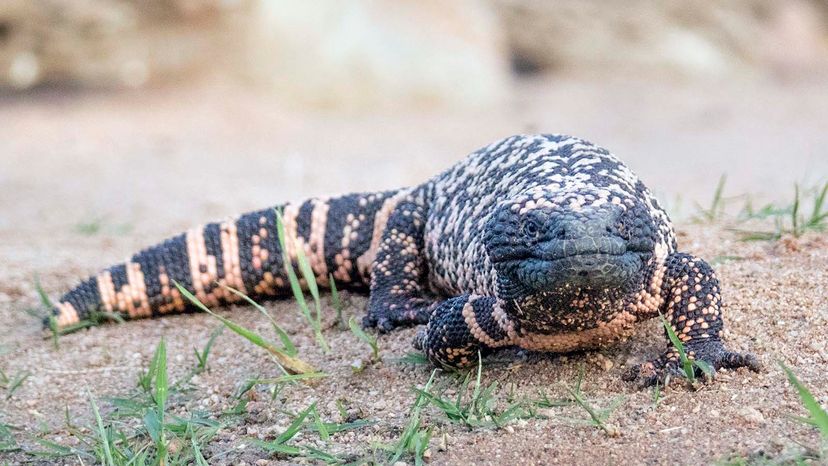 Rub against some manchineel trees and you're in trouble. Eat a wild blue dart frog and you're in bigger trouble. Both species are poisonous, meaning they administer toxic substances that can be inhaled, touched or swallowed.
Venomous creatures take a different approach. Jellyfish, rattlesnakes and other venom-wielders have to inject their targets with harmful cocktails, whether by fang, by stinger or by some other means.
For the Gila monster (Heloderma suspectum), a quick little bite won't do the trick. Instead, the largest lizard native to the United States envenoms attackers by chewing on them.
While Gila venom rarely kills human beings, the oral assault is still none too pleasant. After one scientist was gnawed on by a baby Gila monster, he compared the experience to getting repeatedly struck with a hammer.
The good news is Heloderma suspectum typically avoids people. Desert recluses through and through, Gila monsters spend most of their lives holed up in underground lairs. Yet the secretive creatures have been enlisted in the fight against diabetes, all thanks to the venom they carry.