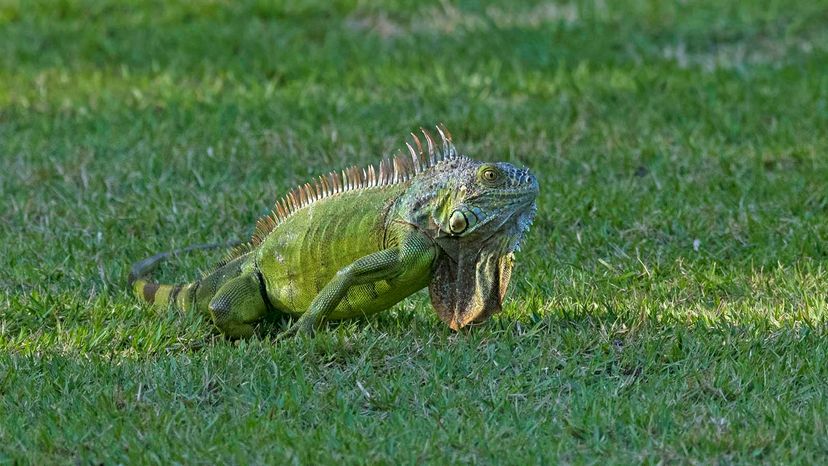 Something weird is happening in Florida. In case you hadn't heard, iguanas are all but overrunning the Sunshine State. And we're talking about big lizards. They're thriving there because of South Florida's subtropical climate and a lack of natural predators. And the human inhabitants do not want to share their warm-weather paradise with this destructive, invasive species.
While there are lots of foreign saurians trudging through the area — like the fork-tongued Nile monitor — the creature we're specifically alluding to here is the green iguana (Iguana iguana). It ranks among the largest lizards in the Western Hemisphere. Adult females can be 5 feet (1.5 meters) in length while the biggest males stretch an impressive 7 feet (2.1 meters) long from nose to tail. Fifteen pounds (4.5 kilograms) is considered an average weight, though heavier specimens weighing 17 pounds (7.7 kilograms) or more have been documented. We told you they were big lizards.
Despite its proportions, the species has long been a staple in the exotic pet trade. That's helped these critters spread far beyond their natural range, causing property damage and competition with native wildlife.