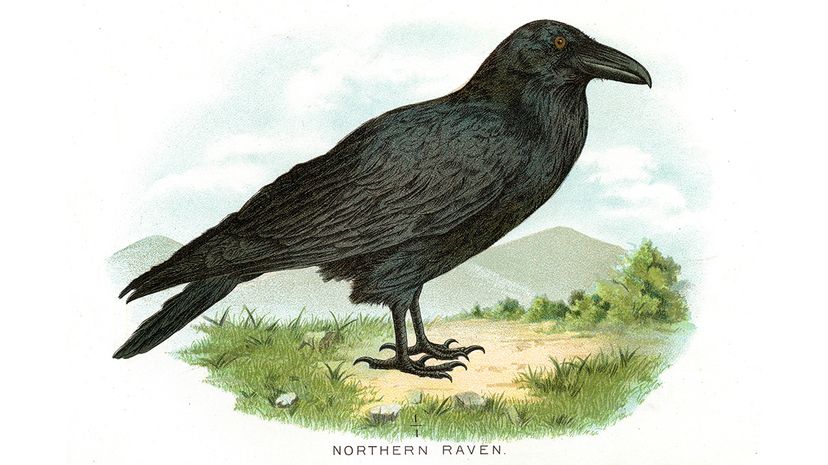 It takes an eye for small details to be a good birdwatcher. And that's certainly the case when it comes to raven vs. crow identification. Altogether, there are more than 30 different species of crows and ravens worldwide, and they're all part of the genus Corvus, which includes other black birds like jackdaws and rooks.
Many of these bear a passing resemblance to each other — so when you see one of these black birds, identifying which one it is can present a real challenge. But the slight differences in their feathers, caws and croaks, and behaviors are just a few of the ways you can tell these two birds apart.
Now instead of comparing the key traits of every single raven and crow species on Earth, we'll just focus on two species from North America: the common raven (Corvus corax) and the American crow (Corvus brachyrhynchos).