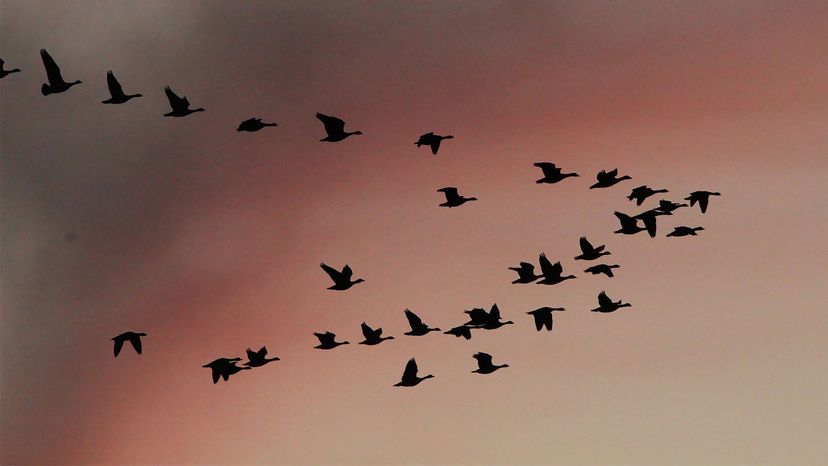 Although it still feels like beach weather across much of North America, billions of birds have started taking wing for one of nature's great spectacles: fall migration. Birds fly south from the northern U.S. and Canada to wintering grounds in the southern U.S., Caribbean and Latin America, sometimes covering thousands of miles. Other birds leave temperate Eurasia for Africa, tropical Asia or Australia.
Using observation records and data collected through bird banding, 20th-century ornithologists roughly mapped general migration routes and timing for most migratory species. Later, using radar at airports and weather stations, they discovered how weather and other factors affect when birds migrate and how high they fly.
Today, technological advances are providing new insights into bird migration and showing that it is more complex and wonderful than scientists ever imagined. These new and constantly improving technologies are key aids for protecting migratory birds in the face of habitat loss and other threats.