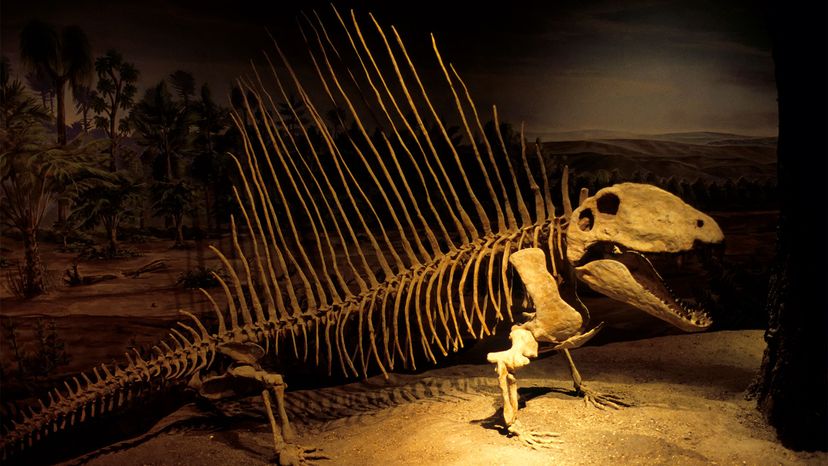 When you look at the skeleton of Dimetrodon, a prehistoric predator who lived in North America and Europe between about 295 and 275 million years ago, your eye is immediately drawn to that theatrical sail on its back.
You know, the tall, bony fan-shaped structure? Kind of hard to miss.
But don't ignore the rest of the animal. Dimetrodon's teeth and skull openings helped paleontologists recognize this dramatic beast for what it was: a member of the same animal clade that gave rise to mammals like us.