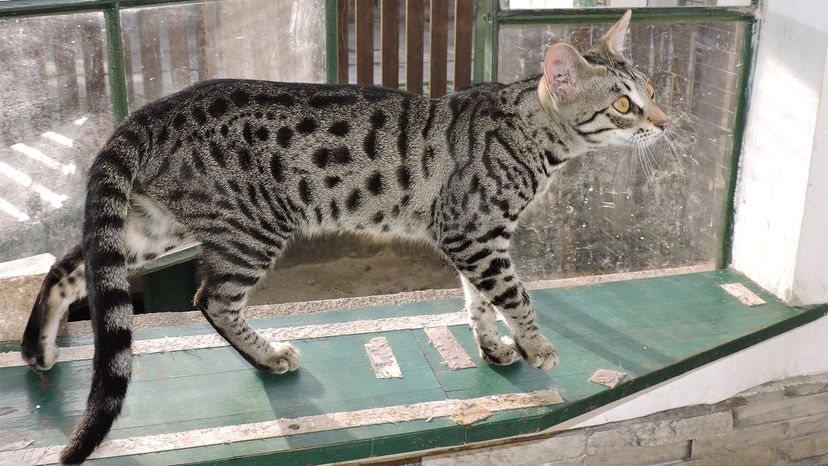 Onlookers thought a cheetah was roaming the neighborhood. In the fall of 2006, a large, spotted and very wild-looking cat began making appearances in the streets and backyards of Nicasio, California. Too small to be a mountain lion, yet too long-tailed for a bobcat, it didn't resemble any of the state's native feline species. Surely this wasn't a domestic cat — right?
Well, lo and behold, Nicasio's strange visitor turned out to be a family pet. His name was Mondo and he'd traveled all the way from a San Anselmo household about 10 miles (16 kilometers) to the south. For two weeks, this 20-pound (9-kilogram) critter braved the forests of northern California before some good Samaritans found him and tracked down his worried owners.
Mondo's wilderness survival skills were a credit to his ancestry. You see, he was a Savannah cat, one of the newer cat breeds. It was developed in the 1980s by crossing a domestic cat with a kind of wild African feline called the serval (Leptailurus serval).
And therein lies a controversy. While Savannah cat owners are quick to defend their pets, some organizations have questioned the morality of keeping and breeding these hybrid cats.