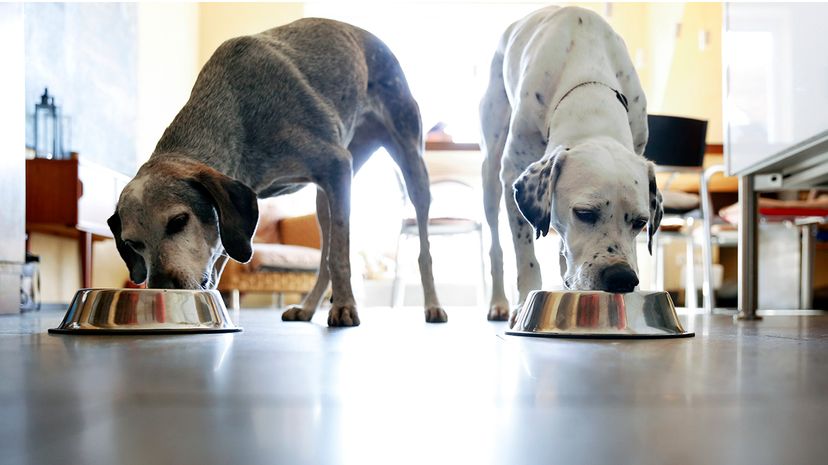 Loretta Lou is a chocolate Lab. That means she'll eat anything and everything. That's why when it comes to her diet, I'm a helicopter dad. I hover over her making sure she only has the best eats. She gets a top-of-the-line grain-free diet and treats (when she's not licking the cat food dishes) and frozen yogurt goodies that I make (she gets to lick the spoon).
Frankly, and unapologetically, I'm a snob when it comes to dog food. I've never fed any of my girls off a grocery store shelf. But these days it is getting increasingly difficult to know what the best diet is for a dog. There are so many of them. Should we be feeding our dogs a raw diet, a grain-free diet, a vegan diet or make the food ourselves?
In short, what is the ideal diet for a dog's optimum health? "[That's] a good question," Dr. Cailin Heinze, a nutritionist at the Cummings Veterinary Medical Center at Tufts University says in an email. "We don't know! We know the minimum amounts for many nutrients, but we don't know optimal for most."