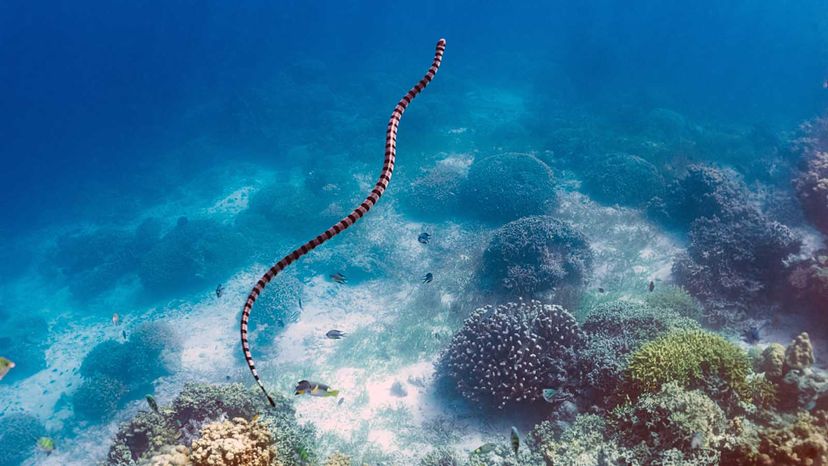 Every so often, yellow-bellied sea snakes tie themselves in knots. They — like all serpents — must regularly shed their skin. But the process demands friction, and in the open sea, it can be hard to find a rock or reef to rub up against.
So the animals play contortionist. Twisting coils around coils, they peel off old skin in an acrobatic looping maneuver. The exercise has a nice side-effect: Barnacles, oysters and other tiny hitchhikers plague these snakes. Frequent sheds keep their numbers down.
If you're an armless, legless air-breather, life in the ocean is fraught with challenges. Yet the 50-plus sea snake species alive today use all kinds of amazing tricks to get by.