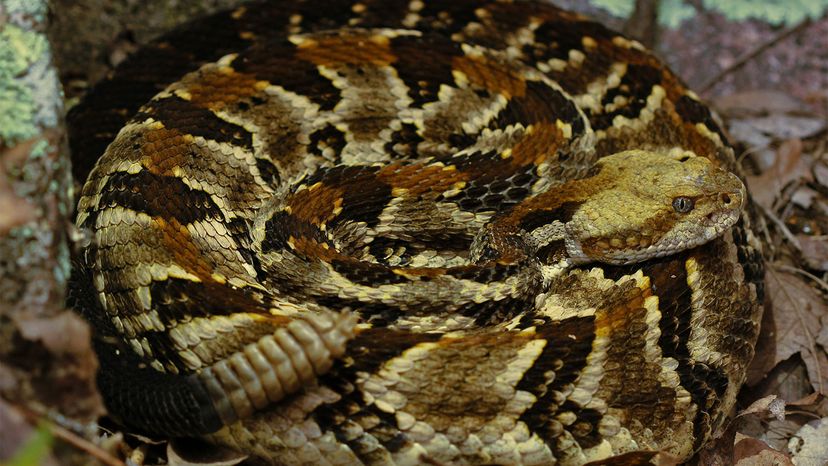 [It] occurred to me that the Rattle-Snake is found in no other quarter of the world besides America, and may therefore have been chosen, on that account, to represent her.
Benjamin Franklin
Franklin penned those words in a 1775 letter to the Pennsylvania Journal. By then, he had a well-known affinity for a particular type of rattler: Crotalus horridus, or the timber rattlesnake.
Just like Franklin implied, rattlesnakes are native to the Americas. There are around 30 living species, which range as far south as Argentina and as far north as Canada.
If it's the timber rattlesnake you're after, visit the continental U.S.
From craggy New Hampshire to sunburnt Texas, 27 states have populations of tail-buzzing timber rattlers. Crotalus horridus is a very widespread species, in other words. Yet across many parts of this country, timbers aren't nearly as common as they used to be.