What Happens When a Beagle Retires?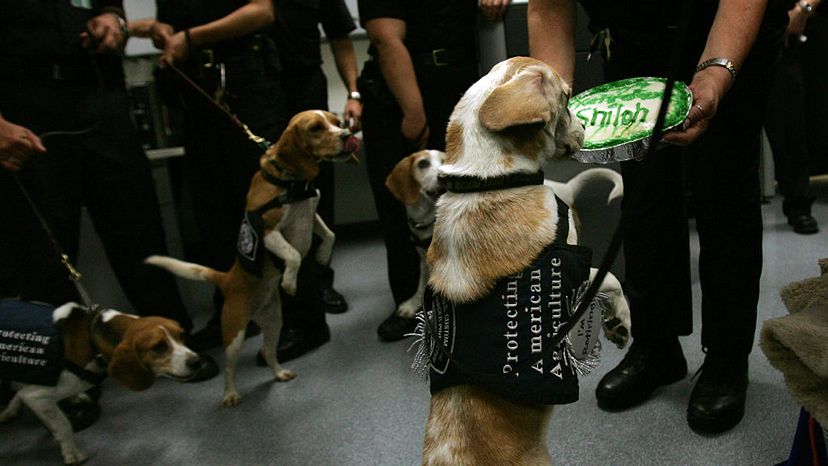 The U.S. Customs and Border Protection Presented honors Shiloh at his retirement. Shiloh worked for eight years at LAX and was responsible for around 20,000 interceptions.
Bob Chamberlin/Los Angeles Times via Getty Images
In late 2016, Jasper retired from his six-year career on the Beagle Brigade at the John F. Kennedy International Airport. During that time, he seized 17,167 items, several of those were particularly memorable, including whale meat, a goat's head and rhinoceros skin. His handler, agriculture specialist Amanda Tripple, told Modern Farmer that the 8-year-old beagle-bluetick-coonhound mix could likely continue working, but the mandatory retirement age is 8.
Some dogs do retire earlier if they don't seem happy on the job, or for health reasons. And their handler always gets the chance to adopt, as was the case for Jasper.
But if a handler can't take them, APHIS officials do everything they can to find the detector dogs great homes. Powell says, most adoptable dogs are placed on Petfinder.com, and all are spayed or neutered. "On occasion, K9 handlers or co-workers adopt the beagles and we maintain strong pet rescue agency relationships throughout the country," Brisley says. But for the most part, they generally have no trouble adopting them out — in fact there's currently a waiting list to bring one home.