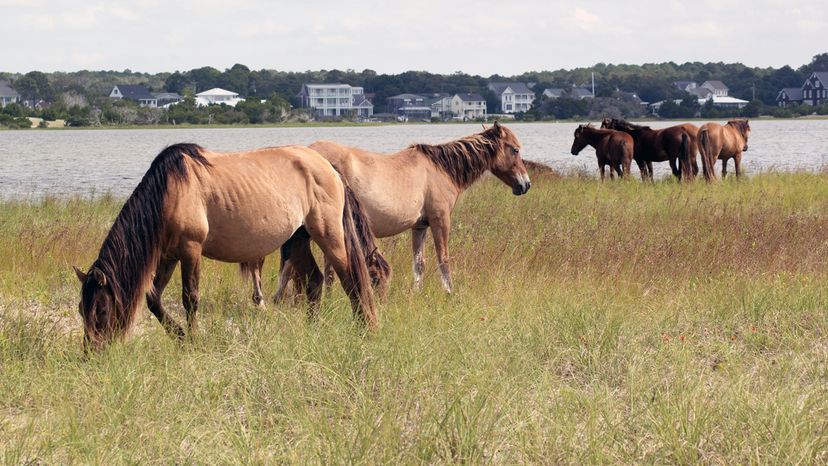 The full impact of September 2018's Hurricane Florence is still being measured. Its verified death toll continues to rise: Forty-eight people across three states are now known to have died in the storm or its aftermath. Sadly, the fatalities left in Florence's wake were not restricted to humans. In North Carolina (an important livestock hub), flooding has killed roughly 3.4 million domestic fowls and 5,500 captive hogs.
Yet local animal fanciers did receive a spot of good news as well. For almost five centuries, herds of feral horses have lived on the Tarheel State's barrier islands. Thought to be descended from mustangs brought over by Spanish explorers, these Outer Banks equines are beloved by the community and enjoy government protections.
It turns out they're also quite storm-savvy. Censuses taken after Hurricane Florence showed that while some individuals remain unaccounted for, a large majority of the beach-loving horses weathered the storm. Why did the barrier island horses survive Florence when so many farm critters perished? And how do other animal species normally react to hurricanes? Read on to find out.