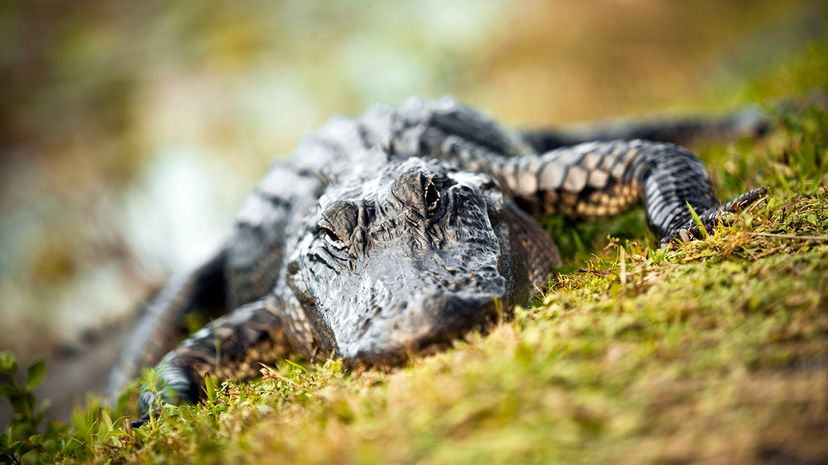 Nutrients, water and living space. Those are some of life's basic needs. Anything that alters their distribution is going to be a key factor in the struggle for survival. Change the waterways, the landscape or the availability of food and an entire ecosystem can be reshaped.
Certain species wield that power to great effect. One of the most fascinating topics in biology is the role of ecosystem engineers. Scientists define these as "organisms that directly or indirectly modulate the availability of resources to other species by causing physical state changes to biotic or abiotic materials."
In simple terms, ecosystem engineers alter their physical surroundings in ways that have major impacts on the livelihood of other organisms. A perfect example would be the American alligator (Alligator mississippiensis).
Out in the wild, the big reptiles like to make their own swimming pools. Using their snouts and claws, they create massive trenches known as "gator holes" in the limestone around Florida's Everglades. In short order, these things flood with water. The depressions also tend to remain full of water, even well into the dry season — a time when standing water is scarce.
For other life forms, these gator holes provide badly-needed oases. Frogs and turtles pour into these convenient little ponds, while plants surround their rims, attracting all kinds of insects. So, as unlikely as it sounds, Florida alligators are environmental stewards. They create brand-new homes for their neighbors and — in the process — strengthen the biodiversity of the Everglades.
Other ecosystem engineers leave different marks. Today, we're looking at five that reshape rivers, link ponds together and transform mangrove creeks. Mapmakers of the world, you'll want to keep your erasers handy when these beasties come to town.