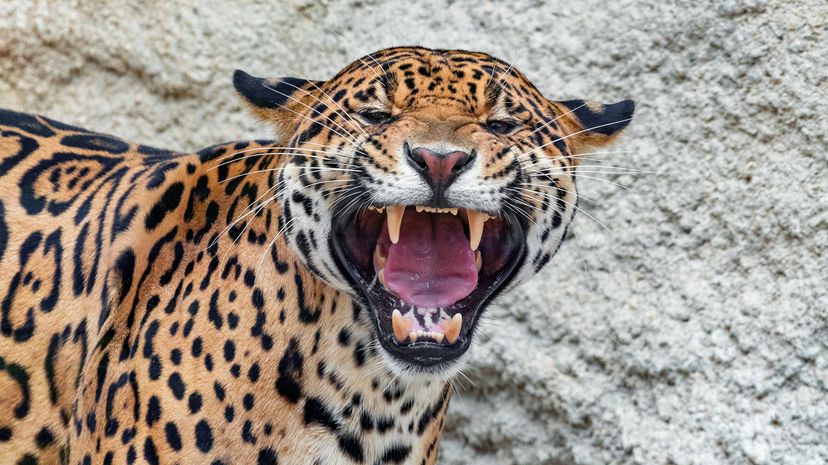 Sharks, crocodiles, lions, tigers, bears, oh my! With all those pointy teeth, what is the strongest animal bite in the world?
It turns out that comparing bite strength is pretty tricky. Bite force is the pressure an animal exerts when it bites down, and the SI unit for bite force is the Newton, or kilogram-meters per second squared.
But you can't simply ask the world's toughest predators to bite down on the same instrument, so it's hard to control for outside variables. Some animals are too rare or dangerous for this type of invasive testing, so scientists have come up with another method: computerized models of an animal's skull and jaw muscles that estimate its bite force.
But is it fair to compare an estimated bite force to a physical demonstration of a bite? The truth is, most bite force data is simply an estimate, whether it comes from a computer model or from wild animals biting down on a device. And there are many animals for which we have no data at all, like killer whales and polar bears.
Based on available data, here are the animals with the 10 strongest bite forces in the animal kingdom.