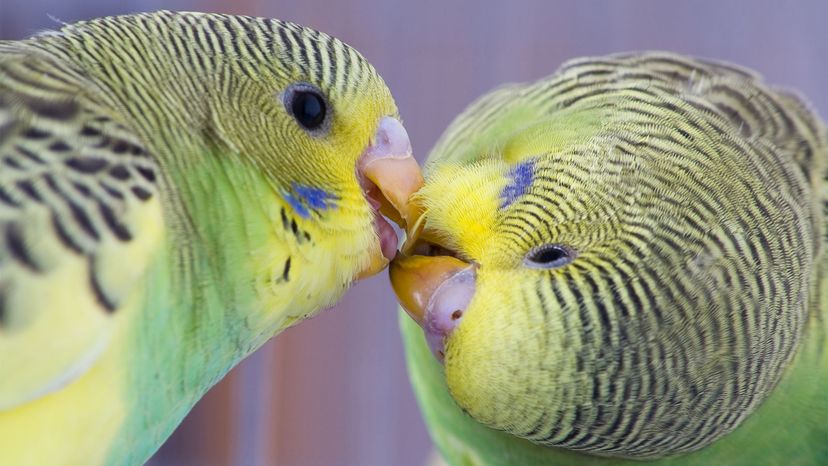 Active and intelligent, budgerigars — sometimes called budgies, for short — are one of the easiest and most popular birds to keep as pets. While some people refer to budgies by their full name, budgerigars, some call them parakeets. An easy way to remember the difference is that all budgies are parakeets, but not all parakeets are budgies.
Budgies, which live in flocks in the woodlands and open grasslands of their native Australia, are wired for social interaction. In the wild, they spend their lives as part of a community, and this preference extends to domesticated budgies. Most budgies will live healthier and happier lives when paired with a budgerigar friend.
"They make great pets for people of all ages," says Diana Ludwiczak, CEO and creative director of Birdy Birdy Birdy, an informational site designed to provide insight on all things bird-related. She's a New York City-based bird enthusiast and animal trainer with experience caring for and training multiple budgies. "In order for a budgie to remain happy and healthy, it will need attention, foraging opportunities (such as food puzzles) and training."
What else do you need to know about budgerigars before bringing one (or two) home? From a budgie's most popular munchies to its tendency to talk, here is the essential information you need.