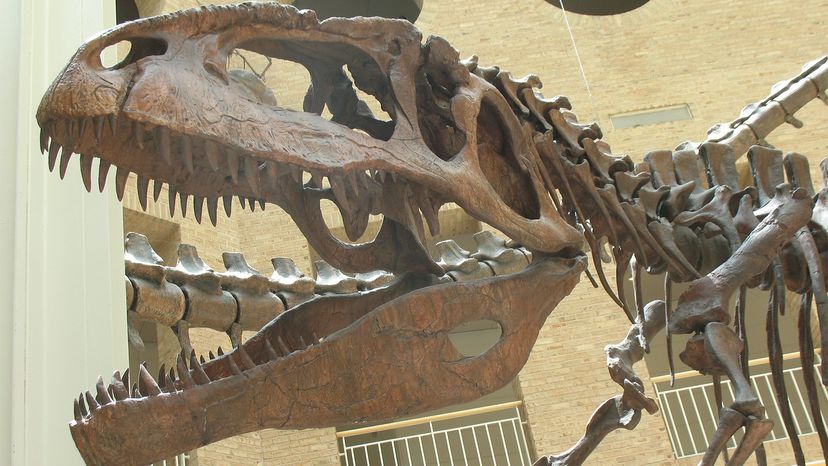 They lived about 30 million years apart and never set foot on the same continent. Yet Giganotosaurus carolinii is always getting compared to the world's most popular dinosaur, the beloved and well-known Tyrannosaurus rex.
Tyrannosaurus rex has been a media darling since (arguably) 1906, when The New York Times called it "the prize fighter of antiquity." Named just one year prior, this big beast was already making a splash over at the American Museum of Natural History in Manhattan.
Today we know an adult T. rex could stand 12 feet (or 3.6 meters) tall at the hip and measure 40 feet (12 meters) long. As such, Tyrannosaurus was one of the largest predators to ever walk the earth.
But hold your horses. A handful of other meat-eating dinos rivaled, or possibly exceeded, the creature in size. Giganotosaurus belongs to this elite group — and it's part of a dinosaurian mystery that's never been solved.