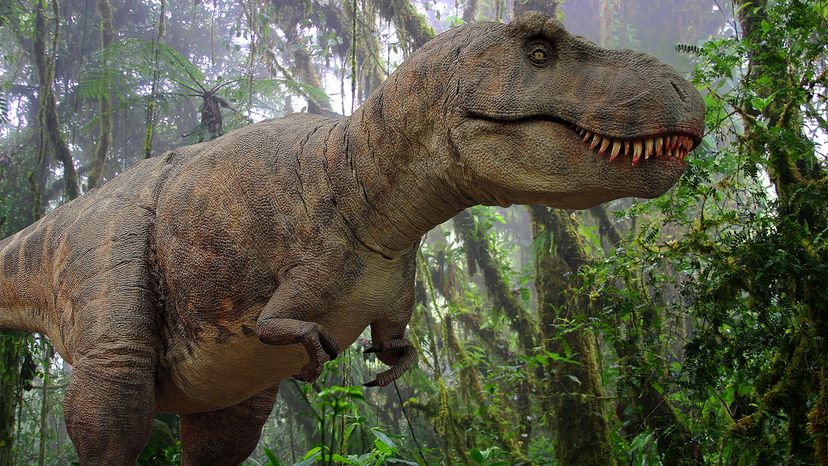 Raise your hand if you remember this scene. In "Jurassic Park" (1993), leading man Sam Neill stared down one of prehistory's biggest land predators: Tyrannosaurus rex.
A single line eased the tension. Earlier in the movie, Neill's character said Tyrannosaurus' visual acuity was "based on movement." Stand perfectly still, he claimed, and the carnivore wouldn't even know you were there.
That got computer scientist Kent Stevens thinking.
In 2006, he compared the eye socket orientation of several meat-eating dinos, T. rex included. When you look straight ahead, the area that both eyes can see simultaneously is called your "binocular field of view," or BFoV. The wider your BFoV, the better your depth perception.
How did T. rex measure up? According to Stevens' findings, the dinosaur possessed an impressive BFoV that was up to 55 degrees wide. Not even today's hawks can match this figure.
So far from being visually impaired, as "Jurassic Park" suggested, the evidence tells us Tyrannosaurus rex probably had great depth perception. And that's just one amazing aspect of its natural history we'll explore here.