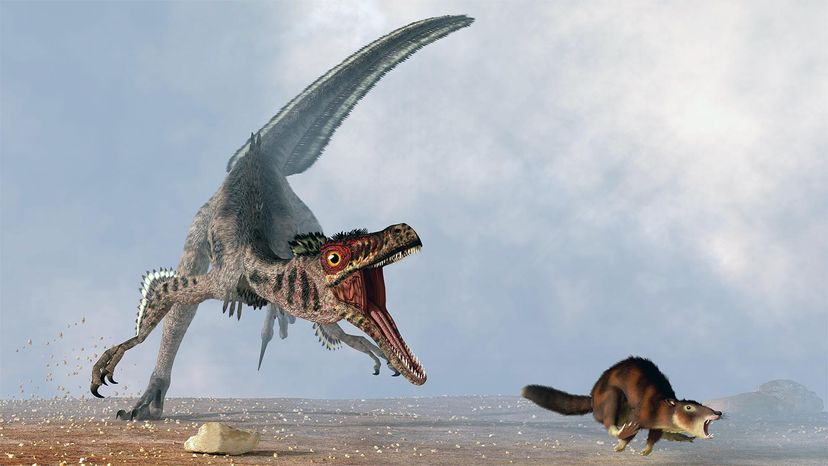 Velociraptor is linked to two of the most intriguing figures in paleontology: Roy Chapman Andrews and Zofia Kielan-Jaworowska.
Often compared to Indiana Jones, Andrews was an American explorer known for his vivid field stories. The man's writings describe "narrow escapes from death" at the hands of wild dogs, injured whales and typhoons. (To say nothing of his cliff-related mishaps.)
Andrews became a bit of a celebrity in the 1920s and 1930s, when he led a series of fossil-hunting expeditions through the Mongolian Gobi Desert.
Helped by a combination of motor vehicles and camel caravans, his teams found the remains of many prehistoric beasts unknown to science at the time.
One was a small dinosaur with a long snout and grasping claws. In 1924, paleontologist Henry Fairfield Osborn named it Velociraptor mongoliensis.
But while Andrews' crews discovered Velociraptor, and Osborn named it, we have Zofia Kielan-Jaworowska to thank for the most amazing specimen ever unearthed. A renowned paleobiologist, she oversaw the once-in-a-lifetime discovery of a Velociraptor who may have literally died in combat.