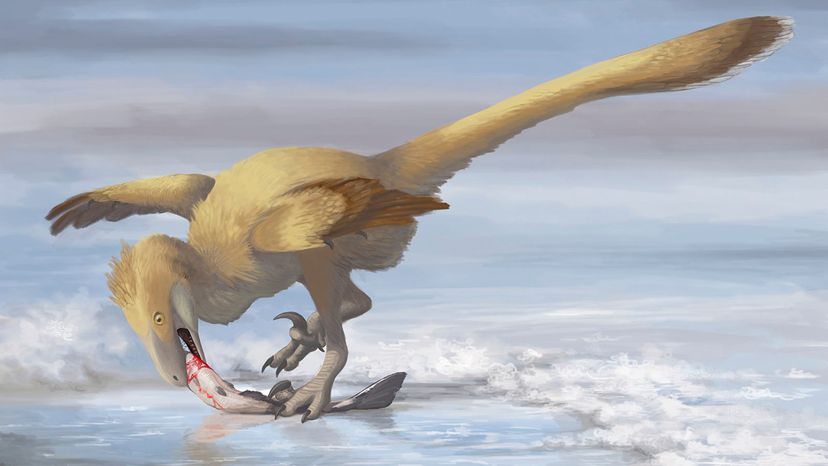 By the 2010s, it was a well-established art trope. Tenontosaurus was a 20-foot (6-meter) herbivorous dinosaur that roamed North America 115 to 108 million years ago — early in the Cretaceous Period, a chapter in Earth's geological history. It had a beak, a long tail and something of an image problem.
Search for Tenontosaurus artwork on Google and a pattern emerges. In painting after painting, sketch after sketch, we see the poor beast getting ripped apart by a mob of carnivores.
And not just any carnivores. The attackers in these pictures are almost always Deinonychus, sickle-clawed predators who inspired the "raptors" of "Jurassic Park." They may be long-extinct, but in the turbulent 1960s, Deinonychus stood on the front lines of a scientific revolution.