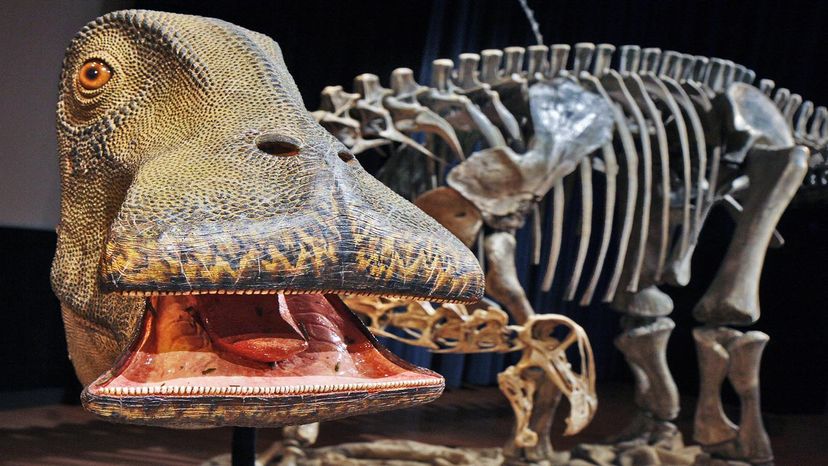 "Mesozoic Cow" reads like a joke cribbed from Gary Larson's "The Far Side." But it's not. That nickname was given to the African dinosaur Nigersaurus taqueti — back when some new discoveries about its appearance were made public in 2007.
Speaking to NPR at the time, paleontologist Paul Sereno called Nigersaurus (pronounced NI-juhr-SOR-us) "the weirdest dinosaur I've ever seen." He then compared its face to a vacuum cleaner.
What dinosaur has 500 teeth? An unorthodox herbivore, this reptile grazed in what's now the Sahara Desert 110 million years ago. These sauropod dinosaurs gathered food with a big, broad mouth; the snout was wider than the back of the creature's head on the original fossil skull.
And Nigersaurus had teeth to spare. Hundreds. In fact, this dinosaur had 500 teeth.