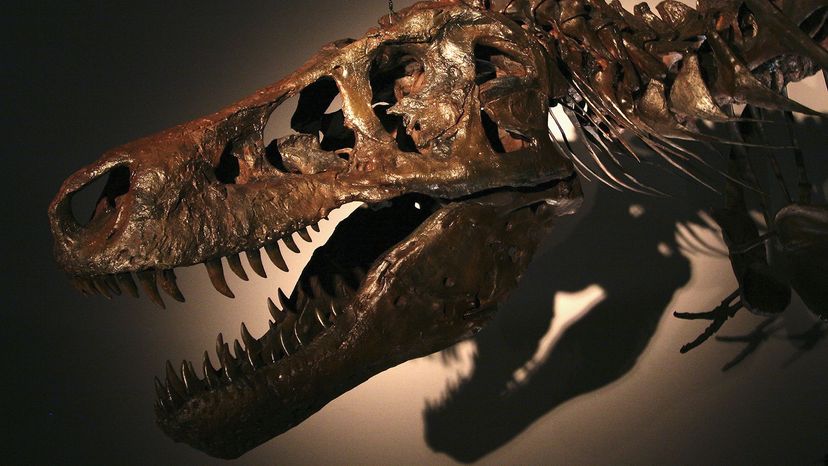 Tyrannosaurus rex was not a good kisser. Or so we always thought.
Depictions of the tyrant lizard king typically feature a beastly phalanx of teeth protruding from its closed mouth. It's an image made most famous by the "Jurassic Park" movies, and it certainly makes the reptilian monster we all know and fear more menacing to look at. But that image might not be accurate after all.
A study, published March 30, 2023 in the journal Science, postulates that the T. rex and its fellow theropod dinosaurs actually had lips — or, as the study's authors put it, "extraoral tissues (gingiva and labial scales)."
Paleoartists often depict theropod dinosaur mouths as analogous to those of alligators and crocodiles; enormous protruding teeth are a distinctive feature. Yet by comparing the ratio of tooth size to skull length with that of lizards like the komodo dragon, the researchers behind this study concluded that T. rex teeth weren't necessarily too big to be covered by lips.