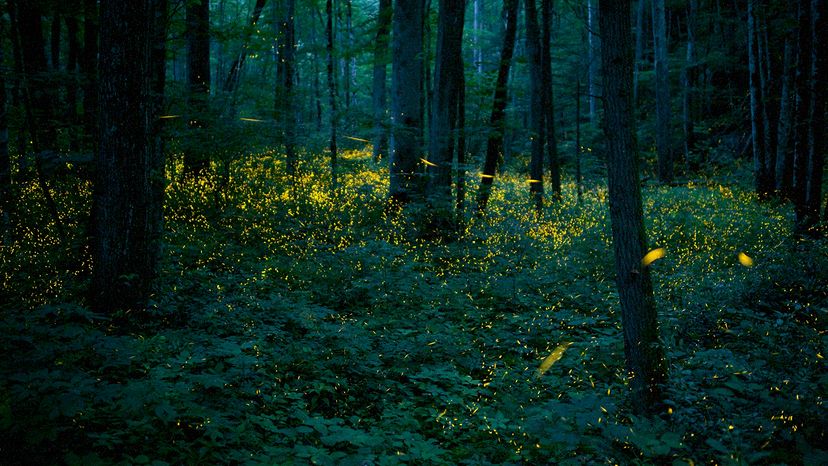 We know why fireflies do their firefly blinky thing. It's simple, really. It's the same reason males of many species show off. It's why "Friends" stud Joey Tribbiani — dated reference, but you'll get it — unleashed his famous pickup line: "How YOU doin'?"
It's a mating thing.
We don't know, precisely, how a few blinks in the middle of a crowded forest, or even a suburban backyard, eventually end in a nocturnal hookup. Nor do we know exactly how a female firefly, often on the ground or in the bushes or in a tree, leads her little blinking beau to their eventual love nest.
We're still trying to figure out, too, how some species of firefly can pull off their light show in synchronicity. It happens, in the Great Smoky Mountains and a few other places every summer. Hundreds or thousands of fireflies light up at the same time in the same pattern in one, huge choreographed How YOU Doin.'
"It's a pretty magical experience," says Jamie Sanders, a spokesperson with the Great Smoky Mountains National Park in Tennessee.
Every year, for a couple weeks in late May or early June, the park sponsors viewings of a certain species of synchronous firefly, Photinus carolinus. It's one of about 19 species of fireflies in the park but the only one in North America that has its choreography together.
The viewings are a hot ticket. This year, the park got nearly 18,500 applications for 1,800 parking spots for the show.