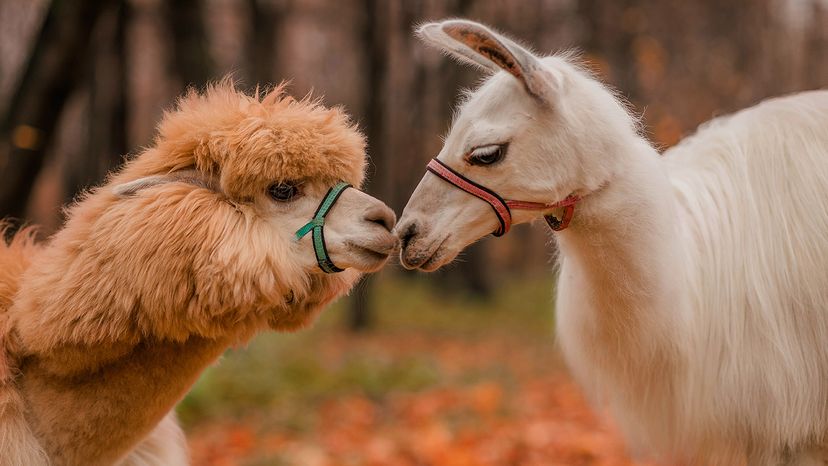 Llamas (Lama glama) and alpacas (Lama pacos) are like those two people you see around town all the time who look just alike. As with any doppelgangers, their friends know the difference between them — their mothers probably couldn't even see the resemblance. But to the average Joe, both of these pack animals kind of resemble an ostrich mixed with a standard poodle and a camel, which is a really specific look. So, llama vs. alpaca — what's the difference between the two animals?
To be fair, llamas and alpacas, both herd animals, are so closely related they can interbreed and create fertile offspring, so their strong resemblance is no surprise.
Both llamas and alpacas are in the family Camelidae, a group of ruminant ungulates with long necks and legs — the family also includes camels, obviously. But while camels and dromedaries evolved in deserts in Africa and Asia, llamas and alpacas, along with their close wild relatives the vicuña (Vicugna vicugna) and the guanaco (Lama guanicoe), are products of the high, rugged Andes Mountains of Peru, Ecuador and Bolivia.