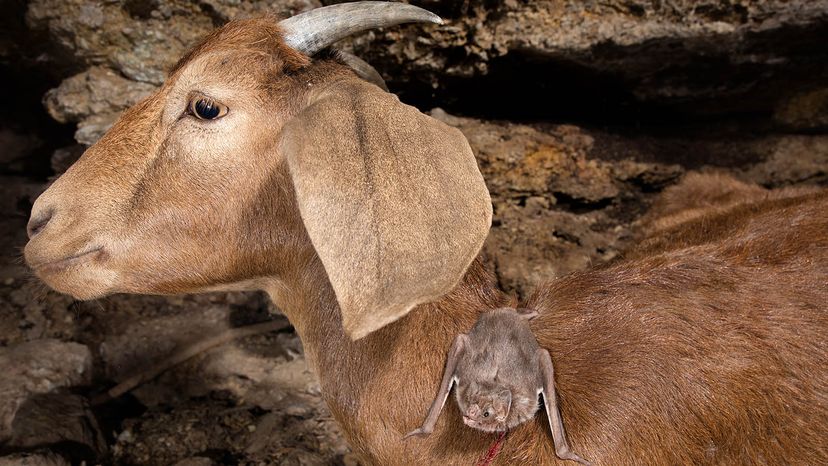 Count Dracula had little use for shaving kits, but the common vampire bat practices routine hair removal. This mouse-sized mammal eats the blood of much larger victims, like horses and cows. Sometimes, before it can access their veins, the bat needs to shear away patches of hair — with its teeth.
Such are the drawbacks that blood-eating creatures (aka sanguivores) face. Here's another inconvenience: Blood is extremely low in calories, so the three known species of vampire bat can't store energy in the form of body fat. Skipping meals is thus a dangerous proposition; these poor bats can't last three days without food.
Despite all the challenges that go with it, the practice of eating blood — usually called hematophagy — is reasonably widespread in the animal kingdom. Around 300 to 400 insect species drink blood, as do a good number of leeches and fish. Even some birds turn vampiric from time to time.