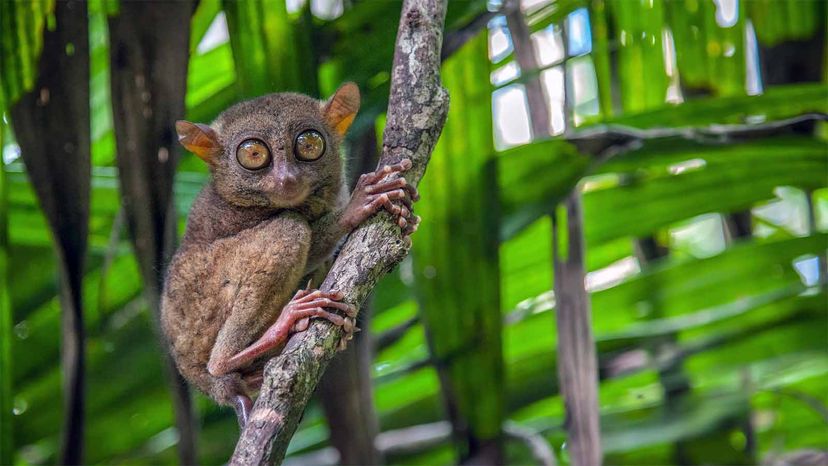 The unique characteristics of tarsiers have caused people to call the tiny primates many names since their discovery in the late 18th century: everything from Gremlins and Baby Yoda to Blarp, that tragic looking CGI alien-monkey from the 1998 movie "Lost In Space."
So what is a tarsier, and what are their unusual features that make them oddly comparable to some of Hollywood's most notable characters?
The tarsier is a small species of primate found living in the forests of Southeast Asia. There are 16 species of tarsiers, and they occupy the dense forests of Malaysia, Indonesia, Brunei and the Philippines. And about those weird features that have gotten them those nicknames: Maybe it's the fact that they can rotate their head 180 degrees? That's a good start. But the most likely reason is their disproportionate eyeball-to-head ratio.