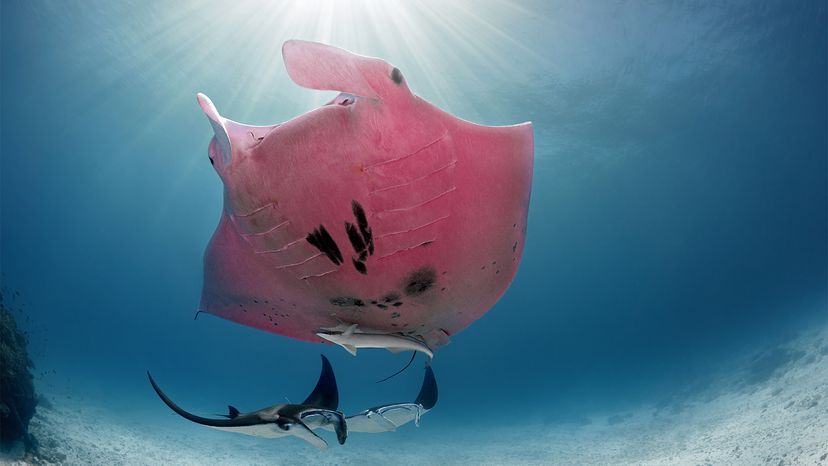 Some of us are lucky and showed up on this planet with a certain amount of fashion je ne sais quoi, as the French have it. A certain reef manta ray (Mobula alfredi) living off the coast of Queensland, Australia has enough personal flair to light up the whole internet.
His human-given name is Inspector Clouseau, after the bumbling French detective in the "Pink Panther" movie franchise, and he's cruising around the reefs of eastern Australia flashing his shocking pink flippers at marine life and humans alike. He might be the only neon pink manta ray in the world.
The reef manta ray is one of the largest species of ray in the world, but although they're beefy, their palette is typically pretty subdued in color — normally white with a few black splotches. Inspector Clouseau has been spotted about 10 times since he was first discovered in 2015. In February of 2020, a photographer named Kristian Laine snapped some photos of a group of male manta rays hot on the trail of a female's pheromone trail (I think we all know who we'd choose out of that gaggle of males). One ray in particular made him think he was doing something wrong — the color didn't look right. After consulting some locals, he discovered that the animal he saw was something of a local celebrity.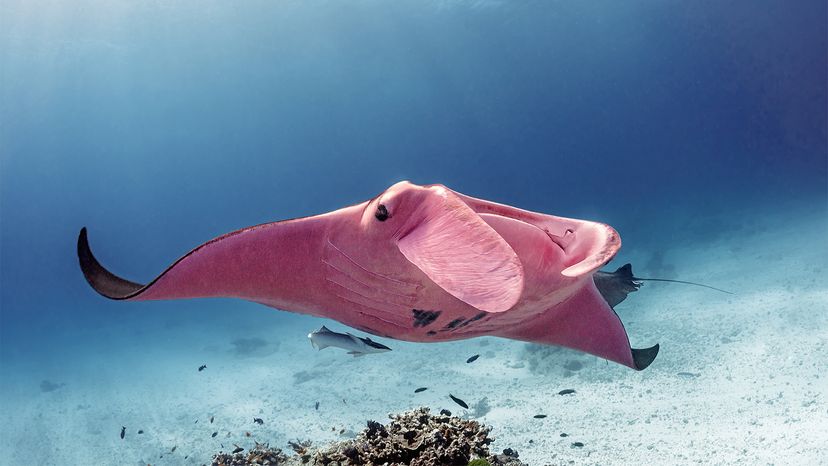 Why Inspector Clouseau is pink is a question that has puzzled scientists. In 2016, one researcher, Amelia Armstrong, took a skin biopsy to see if it might be a result of his diet, or maybe an infection. Since those hypotheses have been ruled out, the current one is that Inspector Clouseau's rosy coloring is the product of a rare genetic mutation.
While some gene mutations can cause commonly-known conditions such as albinism, the result of a lack of melanin in the skin, hair or eyes of an animal, or melanism, which is the result of a super-production of melanin, Clouseau likely has a genetic mutation known as erythrism, which causes the skin to take on a red or pink hue. This condition is not unheard of in fish, but Clouseau is the first documented case of a manta ray with erythrism.