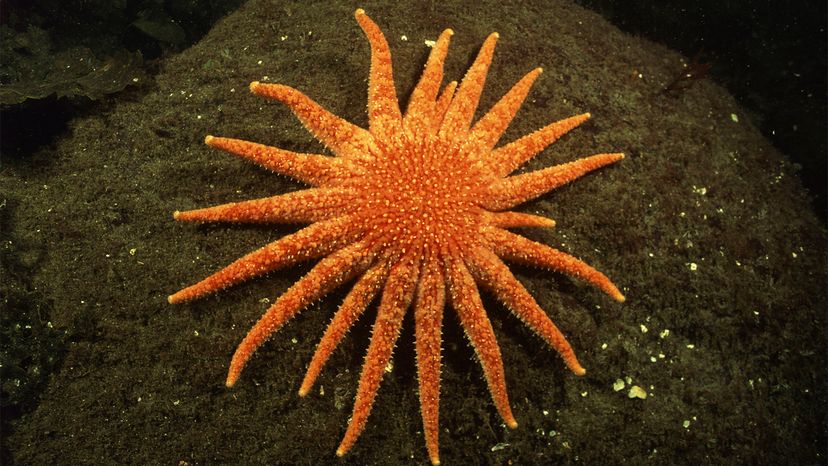 While starfish live underwater, they're not actually fish at all. In fact, marine scientists have replaced the beloved starfish's common name with the name "sea star" because, well, the starfish is not a fish.
So, what exactly are they? "They're a type of invertebrate, meaning they don't have a backbone," explains Kim Stone, the Georgia Aquarium's curator of fish and invertebrates, in an email interview. "Their body consists of a central disc with arms that radiate out, and on the underside, there are hundreds to thousands of small suction cups called 'tube feet' that help the sea star move around, stick to different surfaces and eat."
There are some other big differences that set starfish apart from fish, according to the National Ocean Service. These cool creatures don't have gills, scales or fins; live only in saltwater; and use sea water instead of blood to pump nutrients through their bodies by means of a "water vascular system."
Eager to find out more about these beautiful marine animals found in a variety of colors, shapes and sizes? Here are 11 more fun facts you might not know about these echinoderms.