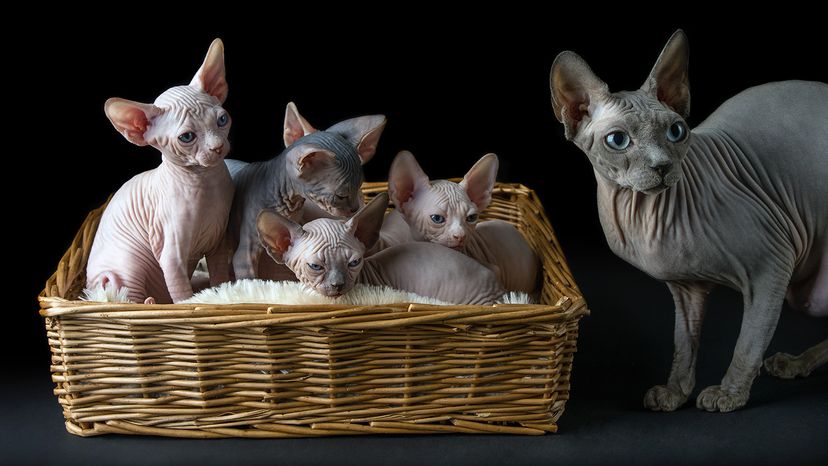 In the world of cats, bald is not necessarily beautiful — unless the cat is a Sphynx. These hairless wonders of the feline biosphere are among the most recognizable cats on the planet. Some, including a Sphynx named Xherdan, may look like a mangled bag of brains (see Xherdan below). Others, however, are matinee idols, including Ted Nude-Gent, who played Mr. Bigglesworth in the Austin Powers movies.
While the Sphynx seem a bit creepy (some say they resemble naked mole rats), their appearance belies their cuddle-worthiness and their undying desire to be affectionate. Sphynx are not slimy to touch, as some suspect. In fact, they are about 4 degrees warmer than most other cats. And they're not truly hairless. They have a fine layer of downy fuzz, much like a suede sportscoat from the '70s or fresh peach fuzz.
While you might think this small amount of fuzz makes the cats hypoallergenic, it doesn't. The cats still shed dander, albeit not as much as most others cats.
Despite their alien appearance (think E.T. with a tail), the Sphynx is cuddly and lovable, more so than many standoffish tabbies. "The thing about these cats is that they have greater social needs than other cats," Maria Trimarchi, who lives in Oregon with two Sphynx, Oliver and Sweet Lime, says. "They are so people oriented. They love people so much. They want to help you, they want to be where you are."