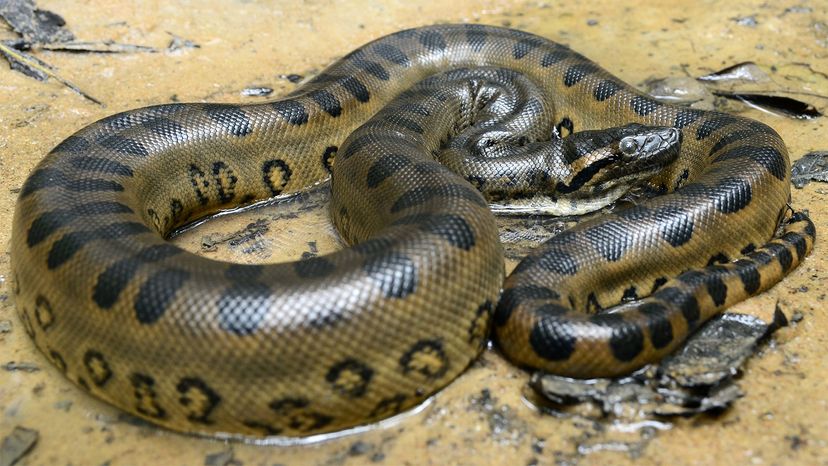 Some 58 million years ago, a gargantuan snake patrolled the rivers of Colombia.
NamedTitanoboa cerrejonensis, the animal swims those waters no more. Experts aren't sure why the reptile died out. Maybe climate change did this species in — or perhaps it just couldn't compete with the big, carnivorous mammals who later arrived on the scene.
What we do know is that Titanoboa was absolutely, positively gigantic. Although nobody's ever found a complete skeleton, paleontologists have an assortment of Titanoboa fossils to go on, including ribs, backbones and pieces of skull.
They paint a striking image of the long-extinct creature. Judging by the available remains, it seems Titanoboa could have probably weighed over 1.25 tons (over 1.13 metric tons) and surpassed 42 feet (12.8 meters) in length.
That would make it the largest known snake of all time.
But needless to say, a lot of things have changed over the past 58 million years. Today, you and I share this planet with more than 3,000 recognized snake species. Some catch live bats on the fly; some play dead; a few of them even glide down from treetops like skinny parachuters.
And in our post-Titanoboa world, the reigning heavyweight champion, the bulkiest living snake, is another South American river giant. Put your hands together for Eunectes murinus, aka the biggest snake in the world, the green anaconda.