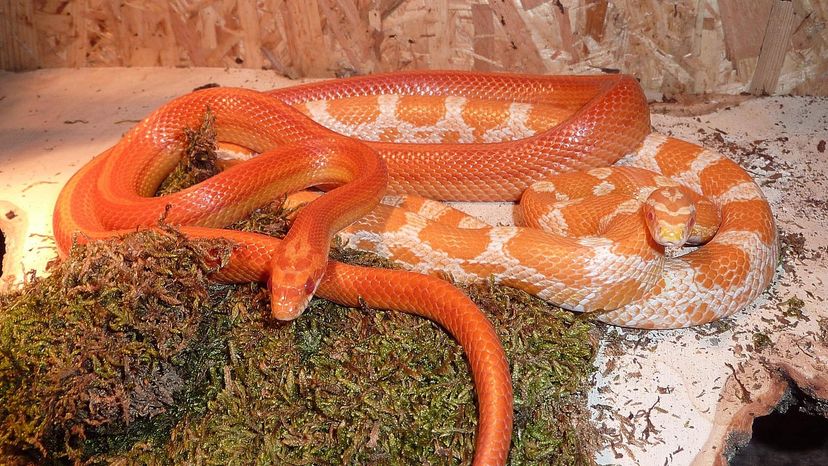 For $1,500, you could buy a used car, a new laptop — or a "palmetto morph" corn snake. Among reptile enthusiasts, the corn snake (Pantherophis guttatus) is often touted as the perfect beginner's serpent, an ideal pet for first-time snake-keepers. Not only are they easy to take care of, but the reptiles come in a rainbow of colors and patterns.
Breeding "corns" can be lucrative because some rare variants — like the palmetto morph, a whitish snake adorned with tiny red spots — command hefty price tags. (Fortunately, more affordable options are available for snake hobbyists on a budget.)
Corn snakes might be even more valuable to American agribusiness. Out in the wild, they're masterful rodent-hunters. By keeping rats and mice in check, the snakes help make our farmlands safe for seedlings and grain stores.