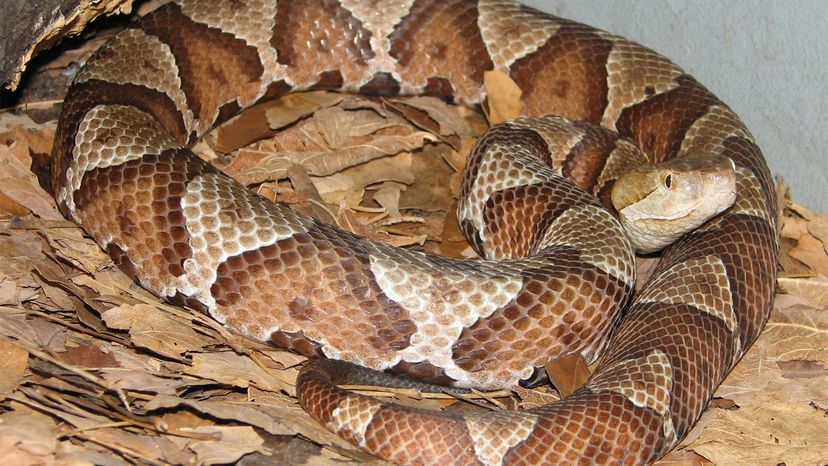 All Judy Reed wanted to do was wash some clothes. On June 18, 2019, the Pennsylvania woman descended the basement stairs of her house at around 8 a.m. to do the laundry. Suddenly, a copperhead snake, which had been curled up on a shelf near the washing machine, bit her.
Copperheads, like rattlesnakes, are venomous, although their toxins rarely kill humans. Regardless, Reed dialed 911 and went to the hospital where she recovered. As for the snake — Pennsylvania wildlife officials bagged it and took it to another location.
A 52-year-old Alabama man was less lucky. A couple of weeks before Reed had her run-in with the snake, Oliver Baker died after a copperhead bit his index finger. Baker was walking the family's new puppy when the snake bit. Authorities speculate he either accidentally stepped on the reptile, or scared it. Once bitten, family members say Baker had an allergic reaction to the bite, which led to his death.