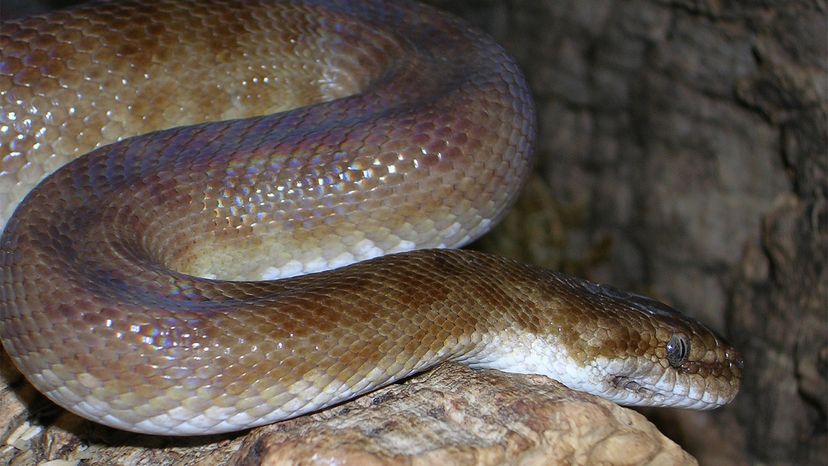 If a reptile hobbyist starts praising her "Mac," she's not necessarily talking about a computer.
Instead, the speaker might be referring to one of the coolest little snakes you'll ever meet. Emphasis on the word "little." The spotted python is an Australian serpent known for its modest dimensions. Whereas some of its cousins — like the gargantuan reticulated python — can easily surpass 20 feet (6 meters) in total length, this fella's decidedly smaller.
How small, you ask? Well for adults, 36 to 42 inches (91 to 106 centimeters) is considered an average length. That makes this species one of the world's tiniest pythons.
The animal's nickname comes from its scientific name, Antaresia maculosa. "Mac" is a fond abbreviation of "maculosa," the species name.
Spotted pythons aren't the most popular snakes in the American pet trade; first-time owners are more likely to purchase a corn snake, king snake or ball python instead. Yet Macs have garnered a loyal fanbase all the same. They're low-maintenance, often quite docile and — perhaps best of all — they don't need supersized enclosures.