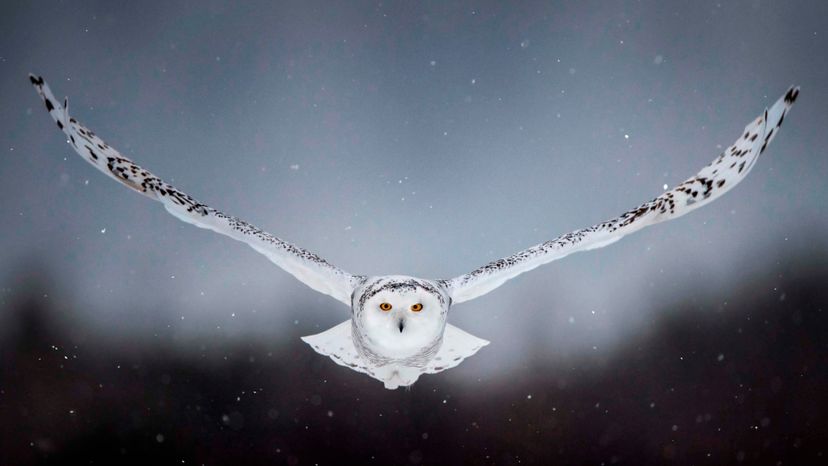 When someone has been studying a certain animal up-close and personal for more than two decades, you know that person is going to get the inside scoop on that creature. Such is the case with Denver Holt, founder of the Montana-based Owl Research Institute, who began researching snowy owls in the village of Barrow, Alaska, along the coast of the Arctic Ocean, in 1992 as part of the nonprofit organization's Snowy Owl Breeding Ecology and Lemming Population Study.
While the group's initial research focused on the predator-prey relationship between the snowy owl and brown lemming — the owl's primary food source — Holt and his crew have since learned much more about this regal and charismatic bird, also known as the snow owl, great white owl from the North and white owl. Interestingly enough, of the 250 species of owls in the world, the snowy owl (Bubo scandiaca) has arguably proved to be the most captivating, with the ORI's work with this particular animal always generating the most attention, questions and admiration.
"Owls, in general, are one of the most popular and most recognized groups of birds in the world," says Holt. "But for reasons I'm not even sure of, when you take a white snowy owl out in front of everyone, people just say 'ah.' That goes for white Arctic animals, in general. I don't know what it is, perhaps some angelic quality or purity, but people kind of get excited when they see the white snowy owl."
Here are six tidbits about this fascinating bird of prey.