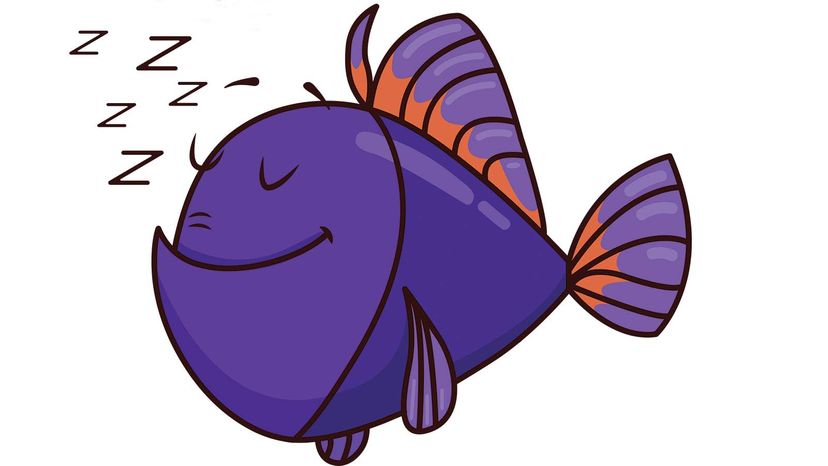 It's a token memory of childhood — that time every year at your school's fundraiser festival where you play a game to win a prize goldfish. You carry it home suspended in a clear plastic bag while your parents silently wonder how long it will last.
A few days later, you walk over to your new fishbowl and see your aquatic pet upside down, motionless. In your youthful curiosity, you wonder, is that how fish sleep?
It's hard to tell when a fish is sleeping because they don't have eyelids (or ones that close, if you're a shark). But scientists know that fish rest, and some have some very interesting ways of doing it.