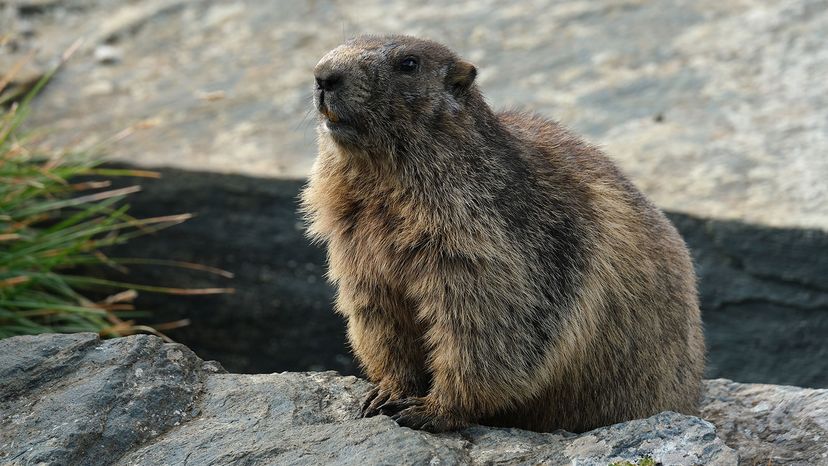 You might not know this, but there's an American folk song about groundhogs (Marmota monax). Like most songs written by people whose lives were very different from our own, it's almost entirely incomprehensible, including lyrics like,
He's in here boys, the hole's wore slick,
Run here Sam with your fork and stick, groundhog!
The song describes hunting, cooking and eating a groundhog, which was the original selling point of Groundhog Day (celebrated Feb. 2 today), a secular holiday invented in 1887 by German immigrants at Gobbler's Knob near Punxsutawney, Pennsylvania to replace the tradition of looking for a hedgehog or badger to see if it cast a shadow on Candlemas, a Christian festival of lights. The first Groundhog Days involved finding a groundhog, discovering whether or not it cast a shadow, and then killing it and serving it up a variety of different ways, including in a beverage called "groundhog punch."
So, in the United States we have a 13-decade tradition of putting groundhogs in charge of deciding what climatic conditions to expect nationwide between the months of February and May, whether we eat the animal afterward or not. But what is a groundhog besides an old-timey source of meat and meteorological advice?