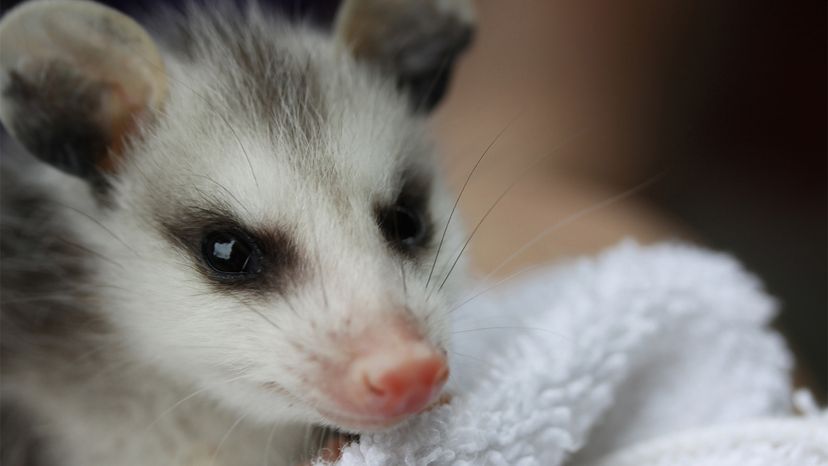 If you live in North America, you've probably seen a Virginia opossum (Didelphis virginiana). Maybe dead on the road or alive on your porch eating cat food in the middle of the night, but in either case, you might have thought, "Gross, it's a possum!"
But you would have been way off base on several counts.
First of all, a "possum" lives in Australia and is also a marsupial (which means it raises its young in a pouch like a kangaroo), but a completely different species than the one currently snuggling with a half-eaten bag of Doritos at the bottom of your curbside trash can in North Carolina, which is definitely and correctly an "opossum."
"Folks get very confused about this," says Richard Ostfeld, senior scientist at the Cary Institute of Ecosystem Studies in Millbrook, New York. "I've had people tell me triumphantly that they discovered building plans for possum nest boxes and that they planned to install dozens of them to encourage opossums to multiply on their property. But, when I looked up the plans, they were designed for brush-tailed possums in Australia – completely useless for opossums in North America."
Secondly, sure, opossums aren't winning any beauty contests, but they're not gross – even if they wouldn't mind taking that moldy pad thai from the back of your refrigerator off your hands. Some people might be put off by the hairless, prehensile tail, the crocodile mouth full of fearsome, haphazardly-arranged teeth, the beady eyes that seem to lack whites, yet still manage an unhinged, googly look. But opossums are the fastidiously-groomed, most likely disease-free wildlife heroes of your neighborhood. Also, they're, quite simply, fascinating.